After breast augmentation surgery, like any surgery, it's always important to take it easy and follow your surgeon's recovery instructions. But, once you are fully recovered, healed, and ready to get back to your work out routine (check with your surgeon about just how long you should wait) what precautions should you take? After all, you could now be jogging with large breasts for the first time in your life!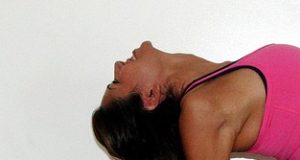 You've probably seen photos of bodybuilders who have undergone breast augmentation so you know they aren't skipping their workouts! Of course, while you get used to your new assets things are going to feel strange. The extra weight on your chest and the movement of the implants, particularly during arm exercises. Low-impact cardio is a great way to ease back in to exercise while you get used to your new implants.It is important to wait before resuming any chest exercises though, particularly with implants placed sub muscularly the muscle is healing so it is important to treat it as such.
From Dr McCluskey:  Many breast augmentation patients are told by their doctors to avoid exercise during the first few weeks after surgery.  I actually encourage patients to resume low-impact exercise (walking on treadmill or elliptical) within a few days after surgery.   I find that the most active patients feel better, have less pain, recover faster, and resume normal activities faster.  That said, I prefer for breast augmentation patients to wait a few weeks before resuming upper body workouts, particularly if they use heavy weights.  The pectoral muscles are partially released during breast augmentation surgery and this area needs to heal before strenuous exercise is resumed.  So the take-home message is that I want my breast implant patients to get out and walk or do light exercise very soon after surgery, but hold off on upper body weight lifting or pushups for a few weeks.
For more information about procedures offered by Dr McCluskey and the Plastic Surgery Institute of Atlanta visit http://sexualaesthetics.com/