As the saying goes, 'prevention is better than cure' and when it comes to skin care this saying is definitely true. SPF is vital for both preventing skin cancer and slowing the signs of aging. Botox, fillers, and surgical procedures such as face lifts are all well known for their ability to take a few years off our appearance. Smoothing fine lines and wrinkles, reducing any sagging skin, and adding volume to aging faces are all things that can be accomplished in the caring hands of a certified surgeon but will not reverse the damage that UVA and UVB cause to the skin.
It is important to apply a broad spectrum SPF cream to protect the skin from both types of damaging rays. UVA rays are responsible for the aging effects of the sun, while UVB rays are responsible for the development of skin cancer. While many of us only apply sun screen while we are at the beach or pool, damage can be caused at any time including on cloudy days, or unexpected times like sitting in your car. Many windshields and car windows offer no UVA protection and can lead to the uneven results shown on this truck drivers face (right).
The areas that show the signs of aging and sun damage are unsurprisingly the ones that we have on display most often. The face, neck, upper chest, hands, as well as the feet are always giving away our age but can all be helped by applying SPF daily. It is important to use a lotion with at least SPF30 and apply it at least 20-30 minutes prior to leaving the house so that it can work effectively. When you are applying make up, sun screen or a primer with SPF should be the last thing you apply to your face before makeup.
Another key point, just as our mothers always reminded us, is to keep reapplying the sun screen. Using SPF 30 translates to you skin being able to withstand burning 30 times longer than it usually would, but we can never be truly sure how long that time will be.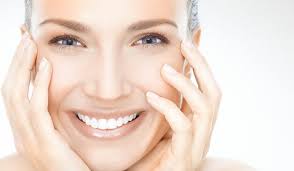 Reapplying every 90 minutes-2 hours that you are outdoors will help to ensure your skin is thoroughly protected from any damaging rays.
Following these simple steps daily as well as maintaining a healthy diet, staying hydrated and having an active lifestyle will all help to preserve beautiful, youthful skin for many more years.
For information on procedures offered by Dr McCluskey and the Plastic Surgery Institute of Atlanta visit https://psiatlanta.com/ and http://sexualaesthetics.com/