Introducing…
The Plastic Surgery Institute of Atlanta is happy to announce that we now offer shaped implants to our patients! Mentor Memory Shape Implants are teardrop shaped silicone implants that more closely mimic the shape of a natural breast, creating a more natural silhouette after surgery.
Which Patients Are Suited to Shaped Implants?
Commonly called "gummy bear" implants, shaped implants are perfect for people looking for breast augmentation with the most natural-looking results possible. They are also suitable for patients who are beginning their augmentation with very low amounts of breast tissue. However, all patients are different and are looking to achieve different results. While many women want a breast augmentation that looks as natural as possible, many women seek the full upper breast projection or augmented look that traditional implants can provide.
How Do You Know Which Implant Is Right For You?
The best way to decide which type of implant will give you the results you desire is to discuss your options and goals with a Plastic Surgeon. At the Plastic Surgery Institute of Atlanta we offer free consultations that allow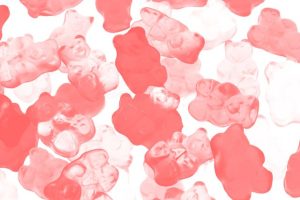 the patient the time to discuss their goals and use Dr McCluskey's professional opinion and expertise to select the right implants. We also offer the Mentor BodyLogic System which allows patients to try wearing prosthetic implants over their breast to create a better understanding of how their breasts will look after augmentation.
To find out more about procedures offered by Dr McCluskey at the Plastic Surgery Institute of Atlanta, visit: