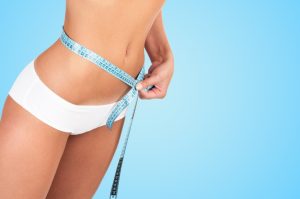 The Plastic Surgery Institute of Atlanta, headed by Dr. Paul McCluskey, provides aesthetic and reconstructive surgeries of the breast, body, face, and nose. Dr. McCluskey is a plastic surgeon who completed his residency in plastic surgery at the University of Texas Southwestern Medical Center. In Dallas he trained alongside several leaders and innovators in cosmetic, plastic, and reconstructive surgery.
Dr. McCluskey has been a recipient of multiple Resident of the Year awards. He has also authored several peer-reviewed journal articles in the area of cosmetic and reconstructive surgery. Liposuction is one of the key procedures he performs as a cosmetic surgeon for patients in Atlanta, GA and surrounding communities.
Understanding Liposuction
Liposuction is a cosmetic surgery procedure to slim and re-shape targeted areas of the body, which suffer from excess fat deposits. When the fat pockets do not respond to exercise and diet, liposuction may be considered as a procedure to enhance body contours and proportion by removing excess fat tissue.
Liposuction is commonly used to treat stubborn fat deposits in various body parts such as the abdominal area, hips and buttocks, thighs, neck, arms, back, chest, inner knee, chin, cheeks, ankles, and calves. The procedure may either be performed independently or in combination with other procedures such as a tummy tuck or a facelift.
Weight Loss and Liposuction
It is very important to remember that liposuction is not designed as a weight loss procedure. It is, in fact, not very suitable for people who are excessively overweight or obese. Liposuction is meant for people who are bothered by excess localized fat pockets and disproportionate body contours, even if they may have normal body weight, good health and a fair level of fitness. Stubborn fat deposits may occur in such patients more often due to family history rather than a poor level of fitness or lack of weight control.
It is a mistake to assume that after liposuction a person can afford to ignore a regular fitness regimen and balanced diet. Fat deposits are likely to rebound in cases where the patient does not follow an active lifestyle and healthy eating habits. People who suffer from dimpled skin in hips, buttocks and thighs, which is known as cellulite, should also look for other treatments, and not liposuction.
Who should opt for Liposuction?
A person of average weight in proportion to his or her height, who is bothered by stubborn fat deposits in parts of the body may be a genuine candidate for liposuction. Such patients should firstly try to follow a regular exercise and diet regimen, and if the excess fat pockets do not respond well, a liposuction should be considered.
Adults who are within a range of 30 percent of their ideal body weight, and having good muscle tone and elastic and firm skin may be fine candidates. The individual should not be suffering from a serious medical condition that may impede healing. Smokers who are unable to quit the habit for an adequate period before and after the procedure should avoid liposuction. Patient's realistic expectations, positive outlook and reasonable goals from liposuction will help achieve a satisfactory outcome.
Losing Weight for Liposuction
Liposuction is unsuitable for excessively overweight or obese adults as it is not a body slimming procedure that can be performed extensively. It is a targeted technique performed by a plastic surgeon to remove unwanted fat tissues with an aim to improve body contours, shape, and proportion. Overweight people should ideally follow a program under the supervision of a certified fitness expert to reduce the weight with exercise and a balanced diet.
When weight reduction is achieved through such a program, and the body weight has stabilized to a more normal level, it may be an intelligent idea to consider liposuction. The procedure can complement a weight loss program by reducing excess fats from targeted areas that have failed to respond to an exercise and diet regimen. Weight control measures and an active lifestyle should be continued after liposuction to extend the benefits of the procedure for as long as possible.
Liposuction with Dr. Paul McCluskey
Dr. Paul McCluskey is a cosmetic surgeon in Atlanta, GA, specializing in aesthetic and reconstructive surgeries, including liposuction. He will evaluate a liposuction candidate carefully before recommending the procedure. Dr. McCluskey keeps patient safety as the top priority, and strives to meet patient expectations with a safe and conservative liposuction surgery. He operates from his state of the art facility in Atlanta, GA, where he has performed a large number of cosmetic and reconstructive surgeries, including liposuction.
Click here to learn more about labiaplasty surgery in Atlanta performed by Dr. McCluskey.