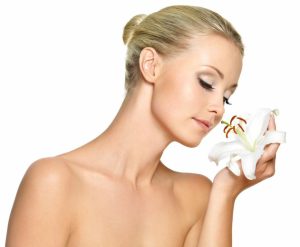 The Plastic Surgery Institute of Atlanta, founded by Dr. Paul McCluskey, provides aesthetic and reconstructive surgeries of the face, body, and breast. Dr. McCluskey is an experienced plastic surgeon in Atlanta, GA, who has completed a five year residency in General Surgery as well as plastic surgery residency. He has performed a large number of surgical procedures over the years for patients in and around Atlanta.
A mother's body undergoes significant changes following pregnancy and breastfeeding. Typical post-pregnancy effects may include sagging breasts, nipples pointing downwards, excess fat deposits in the abdominal area, stretch marks, loose skin in the tummy, and fat pockets in thighs, hips, arms, neck or other parts of the body. In some cases, exercise and diet may not be adequate to reverse these changes.
Mommy makeover, or post-maternity body and breast re-shaping is an effective answer to this problem. A growing number of mothers are interested in having a mommy makeover procedure performed by a qualified and experienced cosmetic surgeon in order to regain their pre-pregnancy figure. The procedure is essentially a combination of multiple plastic surgeries to provide an overall improved appearance and a proportionate and shapely body.
Breast Lift
Breast lift or mastopexy is commonly included as a part of a mommy makeover. Breasts may start sagging, lose their proportion or volume, and areolas may be stretched following a pregnancy. Breast lift is an effective surgery to significantly improve these conditions. The procedure involves removal of excess loose skin and tightening of underlying tissue and muscle to achieve a well-defined contour.
The position of the breasts, areolas, and nipples will be raised following a mastopexy. Sometimes the procedure may be combined with breast implant surgery to add more fullness and volume to the breasts. The operating surgeon will determine the best components of a mommy makeover in accordance with the patient's needs and overall body condition, health, and appearance.
Breast Reduction
During pregnancy, a woman's breasts typically swell in size and shape. Following childbirth and nursing, the breast size may reduce naturally, and some drooping may occur, which can be correct with a breast lift. However, for some mothers the breasts continue to remain oversized, causing a disproportionate appearance. Breast reduction surgery is an effective way to return the breasts to their original pre-pregnancy size.
Restoration of smaller breast size not only improves appearance in such cases, but may also provide relief from other symptoms such as pain, awkward posture, breathing difficulties, rashes, restriction of movement, and skeletal deformities. With breast reduction technique, excess fat and glandular tissue is removed and skin is tightened to achieve smaller and lighter breasts that are in better proportion with the rest of the body.
Tummy Tuck
The abdominal area usually suffers the most in terms of appearance following a pregnancy. The skin and muscles in the abdomen become stretched and weaker, resulting in a straighter waistline, loose skin and stretch marks. These conditions may not respond to exercise or diet. This is where a full or partial tummy tuck surgery can help as a part of a mommy makeover.
The abdominal area will become flatter and firmer with the tightening of abdominal muscles and removal of excess skin and fat. Tummy tuck is not designed to remove stretch marks, but quite often, tightening of skin may also help reduce the appearance of stretch marks.
Liposuction
Many mothers follow weight loss programs, fitness regimens and a balanced diet to return to normal weight following a pregnancy. However, certain stubborn fat deposits in specific areas of the body may not respond to such efforts. As a result, the body may appear less shapely and disproportionate, despite close to ideal body weight. Some women may also suffer from significant scarring due to a C-section delivery.
All these conditions can be improved with liposuction. This procedure, performed by a qualified plastic surgeon, is aimed at removing unwanted, stubborn fats the waist, abdomen, thighs, hips and buttocks, among other areas. It improves the contours and sculpts the targeted areas of the body to achieve a pre-pregnancy proportionate and shapely figure.
Liposuction with Dr. Paul McCluskey
Dr. McCluskey performs mommy makeover procedure at the Plastic Surgery Institute of Atlanta, GA. He is a trained cosmetic surgeon for various aesthetic and reconstructive surgical procedures of the face, breast, and body.
He will evaluate a patient's condition closely and analyze her needs and expectations before recommending a mommy makeover or alternative procedures. His goal is to meet the patient's expectations in the best possible way, while keeping safety and comfort of the patient as top priorities.
Click here to learn more about labiaplasty surgery in Atlanta performed by Dr. McCluskey.