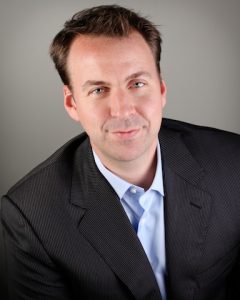 The number of plastic surgery procedures in the United States has increased significantly in recent years, with dramatic advancements in plastic surgery techniques and technology. According to the American Society of Plastic Surgeons (ASPS), about 14 million cosmetic procedures were performed in the country last year, ranging from Botox injections to buttock lifts, and from breast implants to nose jobs. The procedures have become safer and more effective, resulting in a higher rate of patient satisfaction.
If you choose a plastic surgeon in Atlanta, there is no reason why you cannot achieve an enhanced appearance the way millions of Americans are doing already. Breast implants, chin augmentation, and Botox injections have been among the most popular treatments as per the figures collected by ASPS in recent years. Male procedures too are on the rise, with a growing number of men opting for eyelid lifts, nose jobs, and breast reductions. Apart from cosmetic surgeries, the number of reconstructive surgeries is also growing, with 5.5 million treatments performed in 2011.
Cosmetic and Reconstructive Surgery in Atlanta
The Plastic Surgery Institute of Atlanta, located in Atlanta, Georgia is a state of the art facility for a  range of cosmetic and reconstructive surgical and non-surgical procedures. The facility is headed by Plastic Surgeon, Dr. Paul McCluskey. Dr. McCluskey is passionate about providing the latest and best solutions to his patients so that he can help perserve their beauty and youth.
The Plastic Surgery Institute of Atlanta offers a warm and friendly environment where patients can feel comfortable immediately and be assured of personalized care and attention from Dr. McCluskey and his trained staff. The facility ensures equal amount of care to every patient, irrespective of the size or nature of treatment sought, or whether it is a new patient or a regular guest. Patient satisfaction and patient loyalty that the practice enjoys is the biggest reward for Dr. McCluskey and his team.
Range of Procedures
The Plastic Surgery Institute of Atlanta is equipped to provide the best and most advanced treatments for cosmetic as well as reconstructive surgery, apart from several non-surgical cosmetic treatments. As a plastic surgeon in Atlanta, Dr. McCluskey has been chosen by many local patients in and around Atlanta who are in need of treatment. Dr. McCluskey can provide the best treatment options in cosmetic surgery for every patient, depending on the goals they may have for improving their face, body or breasts.
The list of some of the key procedures performed at the facility includes the following:
Facial Procedures
Ear Surgery
Browlift
Necklift
Facial Implants
Eyelid Surgery
Revision Rhinoplasty
Rhinoplasty
Facelift
Body Contouring
Arm Lift
Body Lift
Brazilian Butt Lift
Liposuction
Mommy Makeover
Thigh Lift
Tummy Tuck
Breast Procedures
Breast Augmentation
Breast Augmentation with Lift
Breast Lift
Breast Reduction
Breast Revision
Non-Surgical Procedures
Chemical Peels
Dermal Fillers
Botox
Major Cosmetic Surgeries
Dr. McCluskey is a plastic surgeon in Atlanta that performs various major and minor cosmetic surgeries. Some of the key cosmetic procedures he  regularly executes are described as follows:
Breast Procedures
Breast implants, breast reduction and breast lift are three major cosmetic procedures offered at the Plastic Surgery Institute of Atlanta for women who wish to achieve a more proportionate breast size. Breast augmentation is provided with both silicone and saline implant options, depending on the patient's needs. Breast reduction is available for both women and men, while breast lift is available as an independent procedure or in combination with breast implants.
Facial Rejuvenation
The Plastic Surgery Institute of Atlanta provides facial rejuvenation procedures, including surgical and non-surgical. Dr. McCluskey adopts safe and conservative techniques to perform full or partial facelift. If the patient just needs minor corrections, he may recommend rhinoplasty, brow lift, or eyelid lift.
Body Contouring
Moms who are in need to regain their pre-pregnancy body may opt for a mommy makeover, tummy tuck or liposuction, apart from breast correction procedures. The Plastic Surgery Institute of Atlanta is equipped to provide thigh lifts, arm lifts and other body surgeries to restore a more attractive and youthful figure.
The founder and head of the Plastic Surgery Institute of Atlanta, Plastic Surgeon, Dr. Paul McCluskey. Dr. McCluskey received a Bachelor of Science degree with Honors from Millsaps College in Jackson, Mississippi. He followed it with a medical degree from the University of Mississippi and completed an internship in Anesthesiology.
Dr. McCluskey completed a five year residency in General Surgery. As Chief Resident, his breast reconstruction research was published and presented at a local and national level. He was privileged to be chosen for a highly competitive Plastic Surgery residency at the University of Texas Southwestern Medical Center. In Dallas he trained alongside world-renowned leaders and innovators in the field of cosmetic plastic and reconstructive surgery. Dr McCluskey has been honored for his efforts as a teacher of residents and medical students, and he was a multi-year recipient of Resident of the Year awards.
Click here to learn more about labiaplasty surgery in Atlanta performed by Dr. McCluskey.