Radiesse Dermal Filler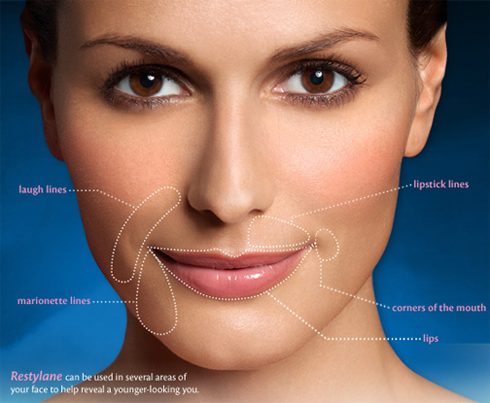 Radiesse dermal filler gel is an innovative injectable treatment for reducing wrinkles and deep creases around the mouth and nose. This dermal filler treatment can reduce small lines, nasolabial folds, and marionette lines in an effective fashion.
This treatment is FDA approved for instantly volumizing targeted facial areas where wrinkles and folds have appeared. It offers natural looking results that are appreciated by many patients. It also helps in reducing signs of aging on the face.
Plastic Surgery Institute of Atlanta, led by plastic surgeon Dr. Paul McCluskey, provides Radiesse facial filler injection treatments to patients in Atlanta, Marietta, Georgia, and surrounding locations.
Chief Features of Radiesse Dermal Filler
Radiesse supports weakened facial structure by improving collagen generation in the deeper skin layers and tissues. The treatment can last for as long as a year in some cases. This is because the compound contains calcium-based microspheres.
These microspheres add fullness to the skin by treating depleted facial areas. Several clinical studies have proven the sustainable nature and efficacy of Radiesse filler injectables. Patients don't need prior allergy tests to get Radiesse injectable. The formula is made of naturally occurring calcium hydroxyapatite.
Patients will notice their skin getting firmer and plumper in just three months of using the gel. You may also notice a decrease in creases and lines present in the treated areas. This soft tissue filler treatment promotes the production of collagen in the skin as well. Radiesse can be used for facial lipoatrophy, chin dimples, and other maxillofacial and oral defects too.
Treatment Areas
Radiesse can be used for treating the following:
Chin Reshaping
Marionette Lines
Nasal or Bridge Augmentation
Nasolabial Folds
Frown Lines
Jaw Line Contouring
Smile Lines
Cheek Enhancement
Lip Augmentation
Some patients use Radiesse dermal injectables on the back of their hands for reducing the appearance of lines and wrinkles. It is useful in effectively rejuvenating the hands. Radiesse soft tissue treatment can be used for creating a smoother and more youthful appearance by instantly and effectively restoring lost volume.
Radiesse dermal injectables can be used for improving the appearance of hands in the following ways:
Restoring volume and fullness
Reducing the appearance of veins and tendons
Creating smoother and natural looking results
Why Should You Choose Radiesse Injectable?
There are several benefits of getting Radiesse injectable treatment:
It instantly replenishes depleted volume in the skin and helps in the production of collagen. This creates results which can last for as long as a year.
The body metabolizes the CaHa molecules after a while after absorbing Radiesse gel. In the end, there is only collagen remaining in the skin.
Clinical studies have proven that Radiesse gel can last for as long as 12 months in few patients.
Radiesse Injectable Procedure
Radiesse dermal filler is an outpatient procedure which is performed usually under local anesthesia. The treatment does not need more than 15 minutes. An anesthetic and antiseptic solution will be applied to the treatment area before Radiesse is injected under the skin.
Cosmetic surgeon Dr. Paul McCluskey receives patients from Atlanta, Marietta, Georgia, and nearby areas for Radiesse soft tissue filler injectable treatments for deep wrinkle and fold reduction in certain areas of the face.
Contact Marietta, Georgia Plastic Surgeon Dr. Paul McCluskey at the Plastic Surgery
Institute

of Atlanta for a Consultation

For more information on procedures and treatments offered by Plastic Surgeon, Dr. Paul McCluskey and the Plastic Surgery Institute of Atlanta, visit:

Serving patients in and around Marietta, Atlanta, Roswell, Sandy Springs, Alpharetta, Buckhead, Morningside/Lenox Park, Virginia-Highland, Candler Park, Midtown, Inman Park, Poncey-Highland, Ormewood Park, Georgia and other surrounding areas.