Radiesse Dermal Filler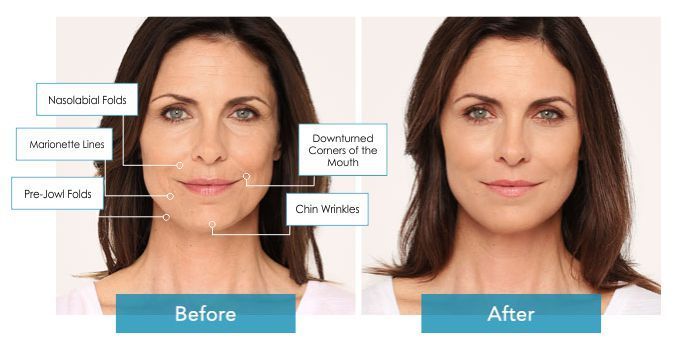 Radiesse dermal filler is an FDA approved injectable treatment for improving the appearance of facial signs of aging. It has emerged as a popular noninvasive treatment for skin care in the US. Unfortunately, aesthetic treatments such as Radiesse are usually not covered under regular healthcare plans. This is why it is worthwhile to consider the cost of the treatment as a deciding factor.
Various aspects of the injectable treatment are discussed by the treatment provider during the initial consultation. This includes the estimated costs. Dedicated providers want to ensure their patients make an enlightened decision.
Plastic Surgery Institute of Atlanta, led by plastic surgeon Dr. Paul McCluskey, provides Radiesse facial filler injection treatments to patients in Atlanta, Marietta, Georgia, and surrounding communities.
Comparing Costs with Other Alternatives
There are several innovative skin care and anti-aging techniques for addressing facial rejuvenation concerns. This includes ultrasound, laser, and radio frequency-based procedures. Radiesse is a cost-effective procedure as opposed to noninvasive procedure. The best part about Radiesse is that it provides significantly long-term results as compared to other alternatives.
This is why most patients choose Radiesse over other dermal filler treatments for skin care and facial rejuvenation. Patients should understand that Radiesse offers long lasting results that can last for anywhere from 12 – 18 months. In comparison, most other dermal fillers don't offer results for more than a 6 – 12 months. Patient should view the overall efficacy of results while comparing costs.
Radiesse dermal injectable is an in-office procedure that doesn't require any anesthesia or sedation. You can save on surgical venue costs and anesthesiologist fee.
Only a single office visit is required in most instances as compared to the multiple necessary sessions in light and heat based surgical procedures. The recovery period following Radiesse injectable is almost negligent which means you don't need to miss work.
Cost Factors
The overall cost of the procedure will be different for different practices. In fact, the cost of treatment can differ significantly between two patients getting the procedure done at the same practice. Location of the practice is the primary factor affecting cost. Prime cities and large urban centers tend to incur higher real estate cost and overhead expenses as compared to interior regions and smaller towns.
Type of personalized care and standard of quality affects the overall sticker price as well. Patients should ensure that skilled and trained treatment provider is chosen for injecting Radiesse filler.
Treatment Extent
The extent of facial rejuvenation you require will determine the number of injections required. Many practices offer lucrative rebates if patients get multiple procedures performed. Discounts are also offered by Radiesse manufacturer during certain times of the year. Patients can make use of these options for getting the treatment at lower rates.
Using Radiesse for Hands
Radiesse is a unique dermal filler treatment which can instantly replenish lost volume in the hands for creating a smooth and natural look. Cost of hand rejuvenation is in addition to facial rejuvenation.
Cosmetic surgeon Dr. Paul McCluskey receives patients from Atlanta, Marietta, Georgia, and nearby areas for Radiesse soft tissue filler injectable treatments for deep wrinkle and fold reduction in certain areas of the face.
Contact Marietta, Georgia Plastic Surgeon Dr. Paul McCluskey at the Plastic Surgery
Institute

of Atlanta for a Consultation

For more information on procedures and treatments offered by Plastic Surgeon, Dr. Paul McCluskey and the Plastic Surgery Institute of Atlanta, visit:

Serving patients in and around Marietta, Atlanta, Roswell, Sandy Springs, Alpharetta, Buckhead, Morningside/Lenox Park, Virginia-Highland, Candler Park, Midtown, Inman Park, Poncey-Highland, Ormewood Park, Georgia and other surrounding areas.