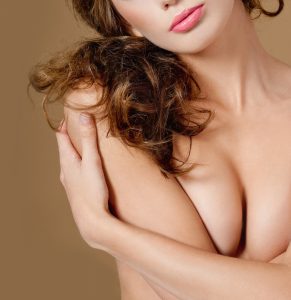 It is a major decision to undergo breast implant removal surgery. The patient should make this choice only after a careful consideration of all aspects of the procedure and she has clarified her doubts and concerns with the surgeon. During the pre-operative consultation, the patient will have an opportunity to ask the surgeon any questions that she may have.
Plastic surgeon Dr. Paul McCluskey provides breast implant removal to patients in Atlanta, Buckhead, Georgia, and surrounding locations.
List of Questions
It is a good idea to enlist any questions that you may have regarding the procedure or the surgeon's credentials beforehand to ensure that no important information is missed out. A dedicated surgeon will make every effort to provide you accurate and relevant answers to your questions in a patient-friendly language. 
How many years of training and experience do you have in the area of cosmetic surgery?

Have you previously performed breast surgery procedures?

Will a breast implant removal or replacement be more appropriate in my case? 

How much time will I need to commit pre- and post-surgery?

How long will it take inside the operating room to perform this surgery?

Which surgical venue would you suggest for my breast implant removal surgery?

Am I a good candidate for breast implant removal?

Are the outcomes that I am expecting realistic?

Can you show me a few breast implant removal before and after images of earlier patients?

How conspicuous will be the surgical scars?

What type of anesthesia would you recommend for this surgery?

What type of changes in my lifestyle habits and other preparatory steps will I need to follow prior to the surgery?

What will be the post-op downtime? How many days of leave should I apply for at my workplace?

What are the potential risks and complications associated with breast removal surgery?

If the results of my surgery are not as per the pre-determined criteria, what will be my options regarding a revision surgery?

What are the total costs associated with breast implant removal surgery, including pre- and post-surgical expenses?

Will your support staff provide me guidance or assistance related to insurance and financing alternatives?

Can I see the testimonials of past patients to learn about their experience at your practice?
Questions about the Surgical Technique
You should be clear on the surgeon's recommendations for the breast implant removal technique they plan to use. There are certain benefits and limitations related to different implant removal and replacement techniques. If you are unfamiliar with specialized techniques such as en bloc capsulectomy or partial capsulectomy, feel free to ask your surgeon about these.
Additional Suggestions
Ask any clarifications you may need with regard to payment methods, costs, and financing alternatives for your breast implant removal surgery. A plastic surgery procedure represents a personal journey for the patient. Therefore, you should feel satisfied and reassured after the surgeon answers your questions.
Cosmetic surgeon Dr. Paul McCluskey receives patients from Atlanta, Buckhead, Georgia, and nearby areas for breast implant removal.
Contact Us
For more information on procedures and treatments offered by Plastic Surgeon, Dr. Paul McCluskey and the Plastic Surgery Institute of Atlanta, visit:
Serving patients in and around Atlanta, Buckhead, Morningside/Lenox Park, Virginia-Highland, Candler Park, Midtown, Inman Park, Poncey-Highland, Ormewood Park, Roswell, Marietta, Georgia and other surrounding areas.