Breast 

Implant Removal Surgery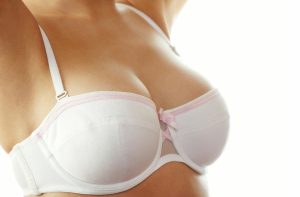 Breast implant removal is a safe and proven solution for women who have suffered damage to their breast implants or those who may no longer have the same aesthetic preferences related to their implants.  
Breast implant removal or replacement is an effective way to address these issues. However, similar to any other surgical procedure, breast implant removal has certain associated risks as well.  
Breast implant removal surgery is usually more complex compared to the primary breast enlargement, whether it is performed in conjunction with a breast lift or an independent implant removal surgery. Plastic surgeon Dr. Paul McCluskey provides breast implant removal to patients in Atlanta, Buckhead, Georgia, and surrounding communities. 
Potential Complications
During the pre-operative consultation, the breast surgeon will explain the possible risks and complications to the patient. The patient, on her part, should be committed to follow the surgeon's pre- and post-operative instructions in order to minimize the risks.  
Breast implant removal may pose the following risks associated with any general surgery: 
Adverse response to anesthesia

 

Bacterial infection 

 

Unwanted cosmetic results

 

Conspicuous scarring

 

Bleeding risks

 
Breast Implant Removal Risks 
As an independent or standalone surgery, breast implant removal is a rather simple procedure. But it may have to be performed along with a breast lift to create optimal results. In a few cases, the patient may experience the following complications during or after a breast implant removal procedure: 
Loss of sensation or changes in sensation in the nipple area

 

Asymmetrical breasts

 

Breast implant illness (rare occurrence) 

 
The breasts may not look exactly the same as they did prior to breast augmentation surgery. Some sagginess or deformity of the breast tissue may occur, particularly if the patient had larger implants. A breast lift surgery along with a breast implant removal procedure would produce more successful cosmetic outcomes in such cases. 
After the implant removal procedure, some patients may feel that their natural breasts appear smaller than what they remember their original breasts to be. This may occur due to hormonal fluctuations or weight loss that occurred when the patient originally received breast implants. It is vital for patients to have reasonable expectations from implant removal surgery for desirable outcomes. 
Breast Implant Replacement Risks
Breast implant replacement surgery involves similar risks as the original augmentation procedure. While rare, the following complications may develop after a breast implant replacement: 
Shifting of the implant from its place

 

Implant rupture

 

Implant rippling

 

Capsular contracture

 

Changes in breast skin sensation

 
A woman seeking larger breast implants for her replacement surgery is likely to experience more discomfort as her body will take time to adjust to the new implants. The surgery to place larger implants will also be slightly more invasive and complex.  
The surgeon will have to develop new breast pockets to accommodate the larger implants. They may also have to change the position of the implants. This could lead to a slight increase in the risks related to the surgery.  
Any breast revision surgery will be associated with some degree of risks. Therefore, a patient should only consider this procedure if she is a solid candidate and the surgeon recommends it after considering all the pros and cons. Cosmetic surgeon Dr. Paul McCluskey receives patients from Atlanta, Buckhead, Georgia, and nearby areas for breast implant removal.  
Contact Us
For more information on procedures and treatments offered by Plastic Surgeon, Dr. Paul McCluskey and the Plastic Surgery Institute of Atlanta, visit:
Serving patients in and around Atlanta, Buckhead, Morningside/Lenox Park, Virginia-Highland, Candler Park, Midtown, Inman Park, Poncey-Highland, Ormewood Park, Roswell, Marietta, Georgia and other surrounding areas.