Lymphedema Post Plastic Surgery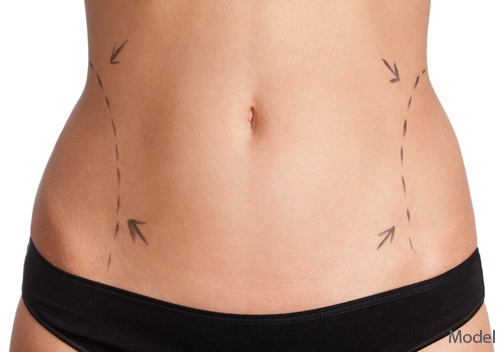 Lyphedema is an ailment that affects the lymphatic system which is an important contributor to the immune system. The extensive network of the lymphatic system vessels helps to protect the body from invasions by foreign bodies.
When the lymphatic system is fully functional, the lymph vessels carry excess fluid that leaks from the space in between tissues due to pressure from the surrounding muscles. Lymph nodes act as filters to remove waste, bacteria and debris from this fluid, and free from these materials, the fluid then drains into the bloodstream.
Lymphedema results from a malfunction of the lymphatic system. The lymph stops draining into the bloodstream and instead, collects within the tissues, causing them to swell. During your initial consultation, your surgeon will determine what type of treatment is appropriate for you. Plastic surgeon Dr. Paul McCluskey provides lymphedema treatment to patients in Atlanta, Buckhead, Georgia, and surrounding locations.
Types of Lymphedema
Lymphedema refers to the swelling that results due to an abnormal buildup of the lymphatic fluid. Lymphedema can be of two types: primary and secondary. Primary lymphedema occurs due to a developmental defect in the lymphatic system. Secondary lymphedema is a result of an external factor causing damage to the lymphatic system.
Secondary Lymphedema in Breast Surgery
Any surgical procedures on the breast that cause blockage of the lymph vessels or interrupt the movement of the lymph fluid may cause secondary lymphedema. People who undergo mastectomy, lumpectomy, modified radical mastectomy or radiation therapy to a region with lymph nodes may experience secondary lymphedema.
The condition is also likely to occur following breast reduction or breast augmentation surgery if the procedure is not performed with the necessary precision. It may show up soon after surgery or years later. Minor swelling in the first few weeks following surgery is normal so if you see this don't be alarmed.
How to Tell if You Have Lymphedema
The following symptoms are a common occurrence in patients with lymphedema:
Puffiness or tightness of skin
Sensation of heaviness or fullness
Warmth or shooting pain in the affected area
Reduced flexibility in the joints
Feeling of a tighter fit of clothes and jewelry in the chest, trunk, and arms
How is Lymphedema Treated?
The best way to treat lymphedema is Complete Decongestive Therapy (CDT) administered by a certified lymphedema therapist with at least 135 hours of training. This therapy involves a manual draining of the lymph with care of the skin and the use of multiple layers of compression bandaging. Antibiotics may also be prescribed if the lymphedema is due to an infection.
Your doctor may put you on light exercise therapy to stimulate and contract the muscles of the arm and leg, in order to stimulate the flow of lymph. If the lymphedema is severe, the doctor may advise surgery to reduce the surgery by removing excess tissue from the leg or arm. Newer surgical techniques such as lymph node transplants and lymphatic to venous anastomosis are also available.
Manual Lymphatic Drainage (MLD) Massage Treatment Post Surgery
The success of post-surgical advanced manual lymphatic drainage massage lies in its gentleness. Most experts believe that heat and deep massage are counterproductive in a post-surgical setting; thus, it is important that you NOT substitute deep tissue massage, Swedish massage, or other massage technique for this advanced treatment. Your specific treatment plan—including when to begin advanced MLD and how frequently you should receive treatments—will depend on the surgical procedure you had and your unique state of health.
Post-surgical MLD is an advanced technique requiring specialized training, and should only be performed by a licensed massage therapist. If you have had—or if you are planning to have—a mastectomy or a cosmetic procedure such as a facelift or liposuction.
Read More about MLD Massage Treatment.
Cosmetic surgeon Dr. Paul McCluskey receives patients from Atlanta, Buckhead, Georgia, and nearby areas for lymphedema treatment.
Contact Atlanta Plastic Surgeon Dr. Paul McCluskey for a Consultation
For more information on procedures and treatments offered by Plastic Surgeon, Dr. Paul McCluskey and the Plastic Surgery Institute of Atlanta, visit:
Serving patients in and around Atlanta, Buckhead, Morningside/Lenox Park, Virginia-Highland, Candler Park, Midtown, Inman Park, Poncey-Highland, Ormewood Park, Roswell, Marietta, Georgia and other surrounding areas.