RF Microneedling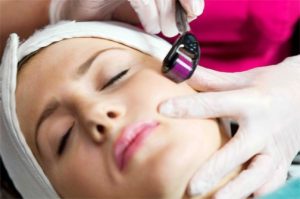 RF microneedling is a safe, effective, and non-surgical procedure to improve your skin quality. It works well for persons whose face shows signs of sun damage and aging or other skin imperfections.  
During the initial consultation before the procedure, your treatment provider will discuss all relevant aspects, including the approximate expense. This information will help you choose the procedure that's best for you and within your budget.  
RF microneedling is an elective cosmetic treatment, so it will not be covered by your insurance provider. Make sure you ask questions during the pre-operative consultation to get an accurate idea about the costs. Plastic surgeon Dr. Paul McCluskey provides RF microneedling to patients in Atlanta, Buckhead, Georgia, and surrounding communities.  
Cost of RF Microneedling vs Other Treatments 
RF microneedling procedure will cost lesser than surgical procedures. The cost of plastic surgery will factor in several components such as the doctor's fee, cost of anesthesia and surgical room, and other preoperative and postoperative expenses. RF microneedling is performed as an outpatient procedure. It does not require a surgical room or anesthesia, so it will not involve most of these cost elements.  
RF microneedling may also turn out to be less expensive than other non-surgical procedures such as microdermabrasion, deep chemical peels, laser skin resurfacing and facial filler treatment. This technique promises better outcomes than similar alternative procedures. However, it's vital that you make the right choice considering your skin condition as well as your budget.  
What Factors Affect the Cost of RF microneedling?
The cost of RF microneedling will depend on whether you are having it as a standalone procedure or in combination with some other non-surgical treatment. Seek guidance from your treatment provider to find out if you need any other technique such as PRP rejuvenation along with RF microneedling.  
The degree of skin damage that is to be corrected, the number of treatment sessions you require and the size of the skin area to be treated are all factors that will influence the cost of the procedure. A patient who requires only two sessions may have to pay lesser than one who needs six sessions. 
The location of the treatment facility also influences cost of RF microneedling. Practices located in busy urban areas charge a greater fee as compared to those in smaller towns.  
Practices also charge differently depending on the technology used, safety protocols followed, qualification of the healthcare team and the level of quality care and customized service they provide. Use your pre-op consultation to ask questions about the costs of RF microneedling. Compare the expenses and benefits with those offered by other treatment options before making your final decision.  
Financing Your Procedure
Discuss the payment options with the RF microneedling treatment provider. Check if you are eligible for third-party financing provided by healthcare financing companies. Compare rates of interest and payment terms to choose the one that's best for you.  
Financing is an ideal way to receive your treatment if you do not wish to make the full payment upfront from your pocket. Cosmetic surgeon Dr. Paul McCluskey receives patients from Atlanta, Buckhead, Georgia, and nearby areas for RF microneedling.  
Contact Atlanta Plastic Surgeon Dr. Paul McCluskey for a Consultation
For more information on procedures and treatments offered by Plastic Surgeon, Dr. Paul McCluskey and the Plastic Surgery Institute of Atlanta, visit:
Serving patients in and around Atlanta, Buckhead, Morningside/Lenox Park, Virginia-Highland, Candler Park, Midtown, Inman Park, Poncey-Highland, Ormewood Park, Roswell, Marietta, Georgia and other surrounding areas.