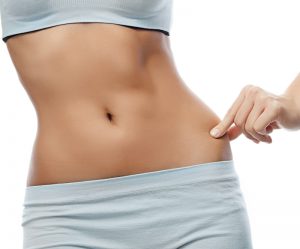 Liposuction is among the more popular body contouring plastic surgery procedures in the United States and the world. It has gained popularity for targeting stubborn pockets of fat in a reasonably safe manner. With that said, it's crucial to understand that this is a major surgery with potential complications and significant risks. 
Responsible surgeons will always explain the pros, cons, and alternative options during the initial consultation. The Plastic Surgery Institute of Atlanta (PSI), led by plastic surgeon Dr. Paul McCluskey, provides liposuction to patients in Atlanta, Marietta, Georgia, and surrounding communities. 
What is Liposuction?
Liposuction refers to surgical removal of excess fat deposits from the body. It is also known as body contouring, body shaping and lipoplasty. Liposuction is helpful in removing fat from various body areas. While liposuction can be advised in certain medical conditions, it is generally performed for aesthetic reasons. 
Uses and Benefits of Liposuction
Mainly, liposuction is used for improving appearance rather than providing any bodily health benefits. Most people can achieve better or similar results by adopting a balanced diet and healthy lifestyle. Furthermore, there are some cases in which stubborn fat pockets cannot be rectified through diet and exercise alone.
This is where liposuction comes in useful. It can treat those fat pockets that are resistant to diet and exercise. Each fat cell increases in volume and size when an individual gains weight. Liposuction works by reducing the number of these fat cells. It's vital that you discuss the pros and cons of the procedure with your plastic surgeon. 
Target Areas for Liposuction
Liposuction cosmetic surgery results are subtle and natural looking rather than too dramatic. These are a few body areas that are commonly targeted for the treatment:
Back

Abdomen

Buttocks

Inner knees

Chest

Flanks

Hips

Thighs

Neckline

Upper arm
Liposuction provides successful results in people with good skin elasticity and tone. You may end up with loose-looking skin if it lacks elasticity. 
Results and Recovery
The results of liposuction will make themselves clear only when inflammation goes down in the treated area. This can take several months. Based on this, the majority of swelling will settle in about 4 weeks. The targeted area may begin appearing less bulky. 
You should expect permanent results if you can maintain your weight. The fat distribution may get altered and the results reversed if you gain significant weight following the procedure. In addition, different areas may begin hoarding fat. For instance, if your flanks used to accumulate fat earlier, you may observe that your buttocks have become the new problem. 
Liposuction can eliminate or significantly reduce unwanted or stubborn fat deposits in people that have lipoma or another medical disease. The new appearance in your affected body area may lend you increased satisfaction and renewed confidence if you had liposuction performed for cosmetic reasons. 
Maintaining the Results 
It's crucial to realize that the overall effects of the procedure are dependent on maintaining a healthy lifestyle. You should follow a balanced diet and exercise routine. It's fundamental to be realistic about the results though. Hard working cosmetic surgeon Dr. Paul McCluskey receives patients from Atlanta, Marietta, Georgia, and nearby areas for liposuction fat reduction surgery.
Contact Marietta, Georgia Plastic Surgeon Dr. Paul McCluskey at the Plastic Surgery
Institute

of Atlanta for a Consultation

For more information on procedures and treatments offered by Plastic Surgeon, Dr. Paul McCluskey and the Plastic Surgery Institute of Atlanta, visit:

Serving patients in and around Marietta, Atlanta, Roswell, Sandy Springs, Alpharetta, Buckhead, Morningside/Lenox Park, Virginia-Highland, Candler Park, Midtown, Inman Park, Poncey-Highland, Ormewood Park, Georgia and other surrounding areas.