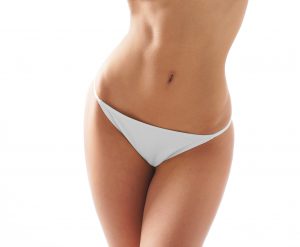 Many moms look forward to regaining their pre-pregnancy appearance after having children. They consider scheduling a tummy tuck procedure. You need to understand that your abdominal skin will not go away without surgery after being stretched by pregnancy. This is even if you watch what you eat and exercise regularly. Based on this, it can be difficult to wait, and you may be impatient to know when you can get a tummy tuck procedure. 
There are several factors that need to be considered to determine a good time for tummy tuck procedure. This is especially true for mothers with young children at home. The Plastic Surgery Institute of Atlanta (PSI), led by established plastic surgeon Dr. Paul McCluskey, provides tummy tuck to patients in Atlanta, Marietta, Georgia, and surrounding locations.
These are a few things to consider while planning your post-pregnancy tummy tuck:
Breastfeeding
Hormonal changes as a result of breastfeeding can cause weight fluctuations. It can impact the recovery process. In addition, the medications you would need during and after the surgery can enter the breastmilk and be hazardous to your baby's health. 
You should wait at least 3 months following breastfeeding to give your body enough time to resume its baseline state. This will make the healing process faster and easier. It will also give you enough time to combine tummy tuck with a breast enhancement surgery. Having the two procedures together can create a more comprehensive transformation. 
Combining such plastic surgery procedures together is nicknamed mommy makeover and can provide the benefit of having the desired appearance in a single surgery and downtime. 
Stabilized Weight
Typically, pregnancy causes weight gain. Those extra pounds can remain even after the baby is born. Tummy tuck procedure can help in improving the appearance of your abdomen. Based on this, it's not to be confused with a weight-loss procedure. The treatment offers the most effective results when you are near or at your ideal weight. You should not be expecting any fluctuations. 
Laxity of your abdominal skin can be affected by significant future weight loss or gain. This can essentially reverse the results of the tummy tuck procedure. It is best that you wait until your weight has been stable for at least 4 weeks or near your ideal weight goals before getting the procedure. 
Future Pregnancies
Additional pregnancies along with weight fluctuations can stretch the abdominal muscles and skin. This can diminish the results of your tummy tuck procedure. Investment of time and money would be more useful and worthwhile if you can maintain the results for a long time. Based on this, a tummy tuck procedure will not impact your future pregnancies. 
Planning a Tummy Tuck Cosmetic Surgery After a Baby
Typically, surgeons recommend waiting 6 to 12 months following the birth of a baby to get tummy tuck performed. This time is required for your weight to stabilize, hormones to rebalance, and your body to heal. You should consult with a board-certified plastic surgeon once you are ready for a tummy tuck.
They will be able to determine the best course of action based on your aesthetic goals. Proven cosmetic surgeon Dr. Paul McCluskey receives patients from Atlanta, Marietta, Georgia, and nearby areas for tummy tuck surgery or abdominoplasty.
Contact Marietta, Georgia Plastic Surgeon Dr. Paul McCluskey at the Plastic Surgery
Institute

of Atlanta for a Consultation

For more information on procedures and treatments offered by Plastic Surgeon, Dr. Paul McCluskey and the Plastic Surgery Institute of Atlanta, visit:

Serving patients in and around Marietta, Atlanta, Roswell, Sandy Springs, Alpharetta, Buckhead, Morningside/Lenox Park, Virginia-Highland, Candler Park, Midtown, Inman Park, Poncey-Highland, Ormewood Park, Georgia and other surrounding areas.