Laser Skin Resurfacing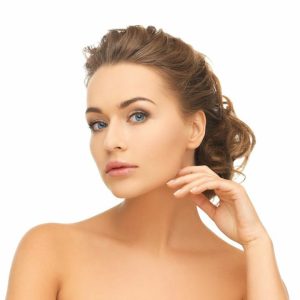 Patients can attain smoother and younger looking skin with laser skin resurfacing in a safer and more predictable manner. The procedure involves minimal discomfort and downtime while offering sustainable outcomes. You also have the option of combing this treatment along with other surgical or non-surgical procedures depending on your unique aesthetic needs and goals.
Laser skin resurfacing is a cutting-edge treatment offering brilliant results on all types of skins. The procedure includes various laser wavelengths to offer the most advanced non-surgical skin resurfacing options to patients.
Your treatment provider may show several before and after images of laser skin resurfacing during initial consultation. This will allow you to attain a better understanding of the procedure so any patient can develop and accumulate realistic expectations.
Additionally, before and after images go a long way in developing a relationship of trust and transparency between the provider and the patient. Patients can take informed decisions after seeing the results on other people. Plastic surgeon Dr. Paul McCluskey provides laser skin resurfacing to patients in Atlanta, Buckhead, Georgia, and surrounding locations.
Potential Patients Enjoy Visual Evidence
Cosmetic skin care providers can assist patients in feeling more confident and reassured about the procedure and all potential outcomes by displaying before and after images of laser skin resurfacing. Patients can have a better comprehension of how laser resurfacing can work to improve their appearance by looking at how the treatment benefited other patients.
Most patients realize that if the treatment helped in improving the skin quality of other patients, it may offer the same results for them too. Before and after pictures go a long way in helping potential patients realize this in a transparent fashion. Now the website does not have images of this particular treatment on it right now but that does not mean they cannot be uploaded at any time.
Pictures Often Speak Louder than Words
There is no denying the fact that words are less eloquent than pictures. This holds true for before and after photos of laser skin resurfacing. Your provider will inform you about the various aspects and the kind of results you can expect from the treatment. But, you will gain a deeper insight and understanding of the process when you look at photos of past patients.
Words can also be misconstrued by patients since they are open to interpretation and understanding. Sometimes, results can sound incredulous to cynical patients. On the other hand, before and after images create a compelling and strong visual effect. However, it's paramount that the treatment provider doesn't show photo-shopped or edited images that may mislead patients.
Pictures Can Be Delivered Using Social Media
Social media platforms with their near-universal reach can be employed by treatment providers to share the word about laser skin resurfacing treatments and their benefits. There is massive potential in online forums for displaying before and after images, but you want to go with the images that Dr. McCluskey and his team can show you during the consultation. Treatment providers can inform a larger audience base about these cutting edge procedures. His website is enlightening pertaining to those other before and after images verifying his success and expertise.
You have to have a consultation and more details of laser skin resurfacing will be revealed there. Any patient will be able to understand how this treatment will look on them when it's completed with the poignant consultation this treatment center is used to giving.
YouTube, Facebook, Instagram, Pinterest, and other popular picture-sharing platforms can be used for sharing before and after pictures. This can go a long way in connecting with audiences from different sectors and segments. Cosmetic surgeon Dr. Paul McCluskey receives patients from Atlanta, Buckhead, Georgia, and nearby areas for laser skin resurfacing.
Contact Atlanta Plastic Surgeon Dr. Paul McCluskey for a Consultation
For more information on procedures and treatments offered by Plastic Surgeon, Dr. Paul McCluskey and the Plastic Surgery Institute of Atlanta, visit:
Serving patients in and around Atlanta, Buckhead, Morningside/Lenox Park, Roswell, Virginia-Highland, Candler Park, Midtown, Inman Park, Poncey-Highland, Ormewood Park, Roswell, Marietta, Georgia and other surrounding areas.