Laser Hair Removal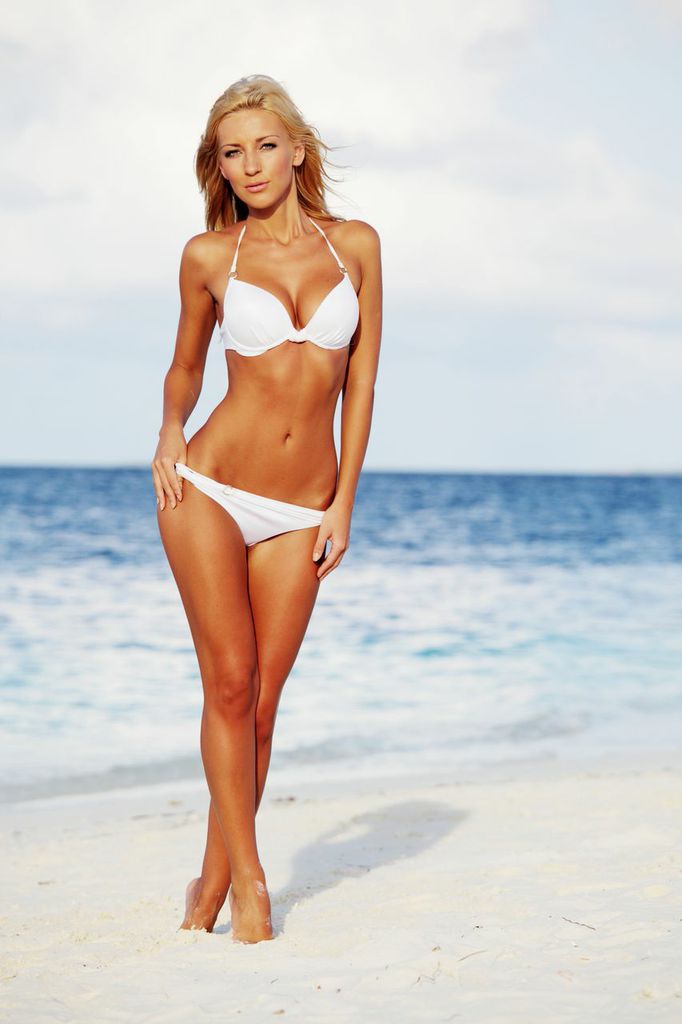 Laser hair removal may be a judicious option worth considering if you are tired of tweezing, shaving, or waxing to remove unwanted hair. This procedure is one of the most commonly performed laser procedures in the United States. It involves beaming highly concentrated light waves on the hair follicles. Pigments in the hair follicles get destroyed upon absorbing the light.
At the time of your initial consultation, talk to your provider about the potential benefits and downsides and the costs involved. Make a well-considered choice after considering all the pros and cons. Plastic surgeon Dr. Paul McCluskey provides laser hair removal to patients in Atlanta, Buckhead, Georgia, and surrounding communities.
Advantage of Laser Hair Removal
Laser hair removal can be useful in removing hair from various parts of the body, such as the leg, face, chin, arm, back, bikini line, underarm, and other areas. Advantages of laser hair removal include:
Precision: Lasers can be used for selectively targeting coarse and dark hair while leaving surrounding tissue and skin undamaged.
Speed: Each laser pulse takes only about a fraction of a second and can effectively treat a large portion at one time. Laser hair removal can treat areas the size of a quarter per second. Smaller areas, such as the upper lip can be treated in just 60 seconds while back or legs may require up to an hour.
Predictable: Laser hair removal usually results in permanent loss of hair after about 3 – 7 sessions.
Spectrum Diode Laser Hair Removal
Spectrum Diode Laser is the newest in hair reduction technology. This machine is of a convenient size and sends intense beams of light on the target area. The light beams pass safely through the epidermis layer into the hair follicle. Selective photothermolysis occurs here to disrupt hair growth without causing any harm to the surrounding skin.
The machine operates at the gold standard of laser hair removal – a wavelength of 810nm. It has a unique cooling system which provides reliable, safe, effective, and comfortable treatment. The Spectrum harnesses new diode technology and is a dedicated hair reduction for laser hair removal.
Functioning of Spectrum Hair Removal Laser
This is a non-invasive skin treatment where a single wavelength of laser or light is used to target the coloring pigment within the hair follicle. It heats and damages the follicles preventing active growth cycle.
Treatment Areas
The following areas can be treated:
Lips
Hands
Toes
Underarms
Chest
Bikini Area
Back
Legs
Arms
Beard
Hair Line
Laser Hair Removal Treatment Procedure
Hair at the target area shall be trimmed just before the treatment. The provider may also apply a topical numbing cream to the area 30 minutes prior to the treatment. Laser hair removal is a highly customized procedure and the equipment shall be adjusted to your skin thickness, hair color, and target location.
The technician will deliver a controlled light pulse in a small area at the treatment site and observe for any adverse reactions before starting the procedure. You would be given ice packs, cold water, or anti-inflammatory lotions and creams when the procedure is over. Cosmetic surgeon Dr. Paul McCluskey receives patients from Atlanta, Buckhead, Georgia, and nearby areas for laser hair removal.
Contact Atlanta Plastic Surgeon Dr. Paul McCluskey for a Consultation
For more information on procedures and treatments offered by Plastic Surgeon, Dr. Paul McCluskey and the Plastic Surgery Institute of Atlanta, visit:
Serving patients in and around Atlanta, Buckhead, Morningside/Lenox Park, Roswell, Virginia-Highland, Candler Park, Midtown, Inman Park, Poncey-Highland, Ormewood Park, Roswell, Marietta, Georgia and other surrounding areas.