Laser Hair Removal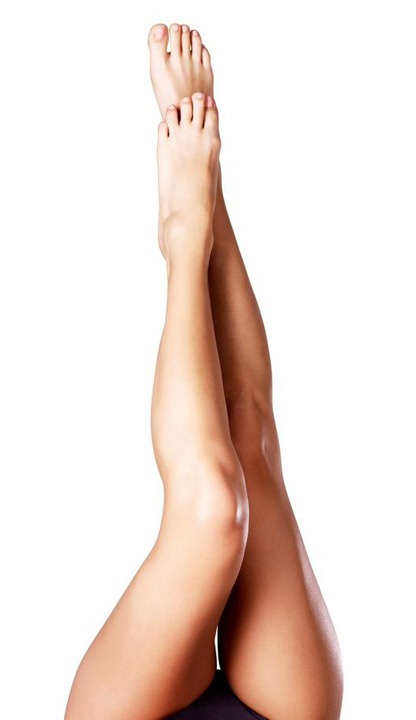 Leg hair generally starts at the onset of puberty. Many people epilate, wax, shave, or use laser hair removal devices for removing hair from the legs for sports or aesthetic reasons. Pubic hair or hair in the bikini region is also normal. However, the amount of hair differs from person to person. There is no standard for the thickness or amount of pubic hair.
Hormonal changes can cause extreme variation in hair growth around the bikini area. For instance, women may notice excessive growth because of polycystic ovary syndrome. Others may notice hair loss because of aging. Unsightly hair may develop in the legs due to genetics or other reasons. This condition may deter a woman from wearing short clothes.
Plastic surgeon Dr. Paul McCluskey provides laser hair removal treatment for the bikini area and legs to patients in Atlanta, Marietta, Georgia, and surrounding communities.
Hair Growth on Legs and Pubic Region
The real growth of hair in the bikini area or legs takes place under the skin in the epidermis. The cells in the hair follicles multiply and divide. Older cells are pushed out when space fills up in the hair follicle. This comes out in the form of bikini area or leg hair. Once the older cells come out, they become hard, and form the hair shaft. This is mostly made up of a protein called keratin and dead tissue.
Laser Hair Removal Mechanism
The Spectrum Diode Laser is a recent innovation in hair reduction. It emits a laser beam on the skin that disrupts hair growth. Hair follicle gets damaged by the laser and is unable to produce hair growth.
The diode laser has an in-built cooling system and a laser wavelength of 810nm. The laser is safe and comfortable and is fast becoming a gold standard for removing hair in patients. The recommended protocol is 5 or more treatment sessions every 6 to 10 weeks.
Downtime Involved
Laser hair removal doesn't involve any real downtime. Your skin will be red and swollen immediately after the treatment. However, you can still go about your regular everyday activities.
Expected Results
You should be able to see noticeable results immediately following the treatment. Laser treatment results differ from patient to patient. The thickness and color of your hair, area treated, color of the skin, and type of laser used affect the results. You should expect a reduction of 10 to 25% after the first treatment session.
Most patients require 2 to 6 laser treatments for removing hair. You may not notice any hair growth in the treated area for several months or years following the treatment. Even when the hair will begin regrowing, it will be less. The hair tends to be lighter and finer in color as well.
Results of Laser Hair Removal
Majority of patients remain without hair for months or years following the laser treatment. You should know that when hair begins regrowing, it will be less noticeable. You may require maintenance laser treatments to keep your legs and pubic area free of hair.
Cosmetic surgeon Dr. Paul McCluskey receives patients from Atlanta, Marietta, Georgia, and nearby areas for laser hair removal treatment for the bikini area and legs.
Contact Marietta, Georgia Plastic Surgeon Dr. Paul McCluskey at the Plastic Surgery
Institute

of Atlanta for a Consultation

For more information on procedures and treatments offered by Plastic Surgeon, Dr. Paul McCluskey and the Plastic Surgery Institute of Atlanta, visit:

Serving patients in and around Marietta, Atlanta, Roswell, Sandy Springs, Alpharetta, Buckhead, Morningside/Lenox Park, Virginia-Highland, Candler Park, Midtown, Inman Park, Poncey-Highland, Ormewood Park, Georgia and other surrounding areas.