Remove Facial And Body Hair with IPL Treatments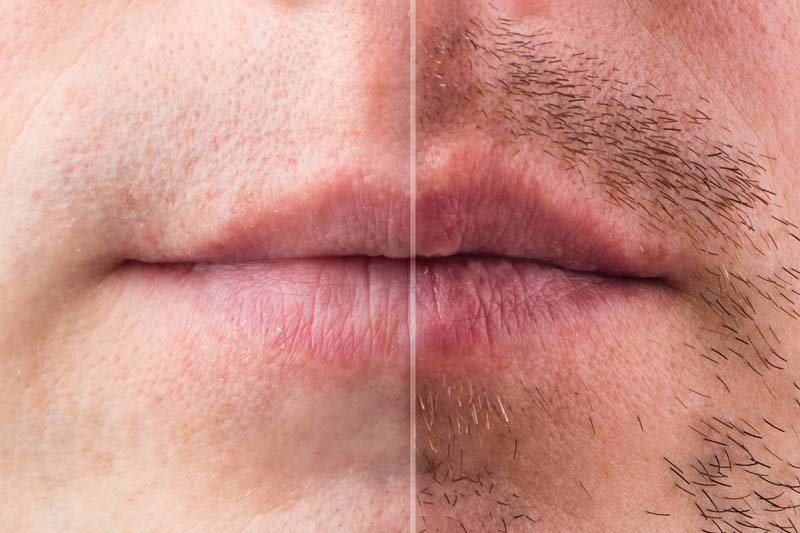 Intense Pulsed Light hair removal devices apply gentle light pulses to hair roots. This pushes the hair into a resting phase, which causes it to fall out. Gradually, your body will slow hair growth in that area.
Skin smoothness in targeted area remains for a long time. IPL hair removal procedure is not just useful on legs. The device can reach a wide array of body parts in a safe manner. This includes the face, underarms, and bikini area. IPL can provide effective results and is a poignant alternative to wax treatments, epilators, and shavers.
The Plastic Surgery Institute of Atlanta (PSI), led by plastic surgeon Dr. Paul McCluskey, provides IPL treatments for the removal of unwanted facial and body hair to patients in Atlanta, Marietta, Georgia, and surrounding communities.
How does IPL Hair Removal Therapy Work?
Intense Pulsed Light therapy works by affecting melanin in the hair, in the same manner as heat on a dark sheet. Melanin is useful in absorbing light from laser pulses, which stimulates it into entering the resting phase. Patients are left with smoother and hair-free skin as a result.
You can make your lower legs hair-free in just a few minutes of IPL in-office treatment. You may require occasional maintenance sessions for keeping the skin beautifully smooth once the hair stops regrowing. IPL treatment is recommended every two weeks for the initial four sessions. You would only require minor touch-ups spaced 4 – 8 weeks apart after that.
Expected Results from IPL Hair Removal
You should start seeing results quickly after your IPL hair removal treatment. Long-lasting smoothness lasts after the first four treatments.
You can enjoy 92% hair reduction in just three sessions
You get 8 weeks of hair removal freedom after the first four treatment sessions
Hair that regrows will be softer and thinner
Types of Body Hair
IPL is useful in removing hair from the bikini line, legs, underarms, and face. There are different attachments on the device to treat different body area. The applicator is easy to use and can treat different areas comfortably. Temperature control and graded light settings ensure that your skin gets the gentle treatment it requires.
Is IPL Treatment Painful?
IPL therapy does not hurt. The device has been clinically tested on over 2,000 women to ensure it is easy to use and feels gentle. Most users report that they feel a slightly warm sensation with each pulse. This is one of the reasons why 1.5 million women on a global scale use IPL. Long-lasting, pain-free hair removal is a dream come true.
The key to preventing pain is to use the right light intensity setting depending on the hair color and skin tone. You should work with expert treatment providers for avoiding any twinges. Make sure to shave the targeted body area before the IPL visit to avoid repeated flashing in the same area.
It is not safe to use hair removal treatments, such as IPL on irritated or broken skin, infections, burns, and certain types of tattoos. Cosmetic surgeon Dr. Paul McCluskey receives patients from Atlanta, Marietta, Georgia, and nearby areas for IPL therapy to remove unwanted facial and body hair.
Contact Marietta, Georgia Plastic Surgeon Dr. Paul McCluskey at the Plastic Surgery
Institute

of Atlanta for a Consultation

For more information on procedures and treatments offered by Plastic Surgeon, Dr. Paul McCluskey and the Plastic Surgery Institute of Atlanta, visit:

Serving patients in and around Marietta, Atlanta, Roswell, Sandy Springs, Alpharetta, Buckhead, Morningside/Lenox Park, Virginia-Highland, Candler Park, Midtown, Inman Park, Poncey-Highland, Ormewood Park, Georgia and other surrounding areas.