IPL Acne And Age Spot Treatment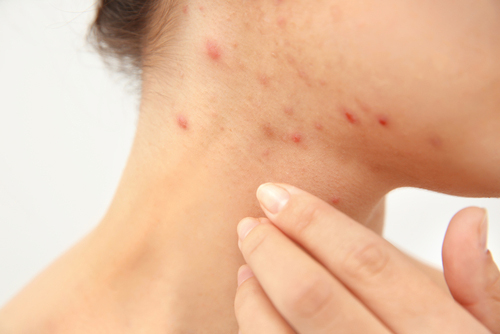 Are you self-conscious because of acne scars, pimples, age spots, and rosacea? Intense Pulsed Light (IPL) therapy is a simple way of reducing acne and fading spots. The Plastic Surgery Institute of Atlanta (PSI), led by plastic surgeon Dr. Paul McCluskey, provides IPL treatments for the removal of acne and age spots to patients in Atlanta, Marietta, Georgia, and surrounding locations.
IPL Can Help You
Broad-spectrum visible light pulses are used in IPL treatments for eliminating broken blood vessels, redness, and hyperpigmentation among other common facial issues. The procedure can be used for treating:
Acne: IPL treatment can be used for killing bacteria and stopping the body from producing too much sebum. This is a moisturizing substance in the body which can clog pores. The treatment improves the appearance of acne scars and boosts collagen production as well.
Spider Veins, Rosacea, and Broken Capillaries: Heating effect is produced by this IPL device that breaks down rosacea causing red blood cells. The treatment destroys problem capillaries and blood vessels without affecting healthy cells.
Freckles, Age Spots, and Hyperpigmentation: IPL is an excellent treatment regardless of the cause of your freckles. Pigmentation in the spots break down when targeted by light pulses. Darker areas in the skin flake off on their own.
IPL Procedure
Before the treatment begins, your treatment provider will apply a cooling gel to your skin. The skin may feel warm, but not painful. Cooling gel is to help you stay comfortable during the procedure. Your treatment provider will pass the handpiece over your skin after putting on protective goggles.
It can take up to 30 minutes for treating a single area. You should be able to resume your regular activities or work after the treatment. Your skin may appear red for 1 to 2 hours. However, you should not experience any pain. You may notice slight difference to your skin after just one treatment.
It is recommended to get at least 2 to 6 treatments for enjoying the full effects of the therapy. Sessions are generally spaced 3 to 4 weeks apart.
Research Studies on Treating Age Spots Using IPL Therapy
Dark spots (melasma) and lentinges (brown spots due to age) can be treated using IPL. Numerous studies have been performed for judging efficacy of the treatment. A study by Li (2008) observed that IPL could reduce the color of lesions by 50% in 2/3rd patients. There were similar findings in a study by Galeckas (2008). Patients reported an improvement of 80% after just three treatments.
Research Studies on Treating Acne Using IPL Therapy
IPL can reduce the appearance of acne by destroying the acne causing bacteria in the skin. It can also reduce the production of sebum or thick oil in the skin. 43% reduction in acnes lesions was demonstrated in a study by Yeung (2007) after just 4 treatments.
In another study by Chang, it was observed that there was a 63% improvement in irregular color, skin tone, and red lesions by combining IPL to benzoyl peroxide cream. Cosmetic surgeon Dr. Paul McCluskey receives patients from Atlanta, Marietta, Georgia, and nearby areas for IPL therapy to remove acne and age spots.
Contact Marietta, Georgia Plastic Surgeon Dr. Paul McCluskey at the Plastic Surgery
Institute

of Atlanta for a Consultation

For more information on procedures and treatments offered by Plastic Surgeon, Dr. Paul McCluskey and the Plastic Surgery Institute of Atlanta, visit:

Serving patients in and around Marietta, Atlanta, Roswell, Sandy Springs, Alpharetta, Buckhead, Morningside/Lenox Park, Virginia-Highland, Candler Park, Midtown, Inman Park, Poncey-Highland, Ormewood Park, Georgia and other surrounding areas.