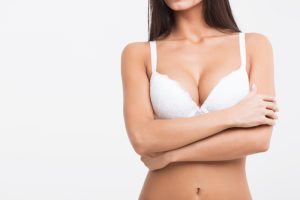 Breastfeeding and pregnancy can take a toll on a woman's breasts. A significant number of postpartum women are unhappy with their deflated and sagging breasts. They look for ways to regain their pre-pregnancy body as quickly as possible. Furthermore, a lot of women wonder when they can get a breast augmentation procedure performed after pregnancy. Responsible plastic surgeons will ensure you know the right time to get this surgery performed.
The Plastic Surgery Institute of Atlanta (PSI), led by the accomplished plastic surgeon Dr. Paul McCluskey, provides breast implants surgery to patients in Atlanta, Marietta, Georgia, and surrounding communities. 
Breast Augmentation If You are Still Breastfeeding
Breastfeeding is a rewarding experience, and many mothers want to ensure they do what is best for their babies. You should not consider getting a breast augmentation plastic surgery procedure performed if you are nursing. Typically, it is recommended to wait at least 3 – 6 months once you have stopped lactating to get implants. This will allow your breasts to settle in place following the breastfeeding. 
The body has a different set of hormones when lactating. You can get a breast augmentation procedure once your breasts have had a chance to regain their shape and the hormones are balanced. The good news is that breast augmentation is a completely safe procedure. It's highly likely that you would be able to breastfeed if you have additional children in the future. 
Breast implants when placed correctly are safe for nursing. Mothers that are considering additional children generally prefer an inframammary incision which is under the breast crease. This prevents any potential interference with milk ducts. 
Breast Implants If You Are Not Breastfeeding
You can get breast implants much sooner following your pregnancy if you choose not to breastfeed, whether it as a personal choice or because of medical reasons. Successful and decorated plastic surgeons generally recommend waiting at least 3 months following childbirth for getting implants. This is a two-fold waiting period. Your body will produce breast milk and colostrum even if you don't nurse. 
You need to allow your body time to settle from producing this. It's recommended that you take some time for recovering from childbirth and pregnancy before undergoing an aesthetic cosmetic surgery procedure. 
Wait for Ideal Weight 
The body undergoes multiple changes following childbirth whether you breastfeed or not. You should wait until your body comes to an ideal weight before getting any elective cosmetic surgery performed. You may want to delay getting implants if you are actively losing weight. Any fluctuations in weight may affect the result of the procedure. 
By being patient, you can ensure that you get an aesthetically pleasing and balanced figure without the need for any revision surgery. You may pick the wrong breast implant if you are hasty in your decision. You may pick an implant size that is too large and doesn't look natural if you are still losing weight actively. 
It's recommended to work with a stellar and experienced breast augmentation surgeon for best results. Highly respected cosmetic surgeon Dr. Paul McCluskey receives patients from Atlanta, Marietta, Georgia, and nearby areas for breast implants surgery.
Contact Marietta, Georgia Plastic Surgeon Dr. Paul McCluskey at the Plastic Surgery
Institute

of Atlanta for a Consultation

For more information on procedures and treatments offered by Plastic Surgeon, Dr. Paul McCluskey and the Plastic Surgery Institute of Atlanta, visit:

Serving patients in and around Marietta, Atlanta, Roswell, Sandy Springs, Alpharetta, Buckhead, Morningside/Lenox Park, Virginia-Highland, Candler Park, Midtown, Inman Park, Poncey-Highland, Ormewood Park, Georgia and other surrounding areas.