Best Plastic Surgeon For 
Calf Augmentation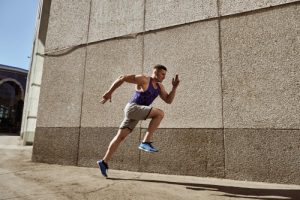 Calf augmentation is a transformative cosmetic surgery procedure for your lower legs, and you should be prepared to live with the results for several years, if not your lifetime. Therefore, it makes sense to identify a skilled and experienced body contouring surgeon for this procedure. Calf implants surgery can dramatically enhance the appearance of your lower legs.  
But in the hands of an inexperienced cosmetic surgeon, you could face adverse outcomes, which can cause disappointment and the investment of additional time and money on revision procedures. Plastic surgeon Dr. Paul McCluskey provides calf augmentation to patients in Atlanta, Buckhead, Georgia, and surrounding locations. 
Identifying a Skilled and Experienced Surgeon
It is vital to ensure that you choose a qualified and experienced plastic surgeon with established credentials. The surgeon should have completed training in general and cosmetic surgery and should preferably have years of actual practice experience. It is best if the surgeon is well-versed in performing a wide range of plastic surgery procedures, including implant based body contouring surgeries.   
Committed surgeons who care for their reputation will follow the best medical practices and uphold high quality standards. They will invest in the latest surgical techniques and technology, pursue continuing education, and adopt current safety protocols in order to deliver the best possible outcomes to their patients in every procedure.  
Key Considerations
You should ideally make a list of the questions that you may have before seeking a suitable plastic surgeon for your procedure. The initial consultation with the surgeon is your best opportunity to determine whether the plastic surgeon is right for you. Feel free to ask questions about their background, experience and their track record of performance and success rate in procedures such as calf augmentation.  
In addition, you should seek a surgeon whose fees are within your budget. You should feel at ease with the surgeon's personality and bedside manner. Would you want to work with a surgeon who is friendly and makes you feel comfortable? Or someone who is has a more business-like approach to the cosmetic surgery process? 
Do you want to choose a surgeon who will offer you guidance on the most appropriate surgical techniques to meet your aesthetic goals, or someone who follows a "one size fits all" approach? Finding answers to these questions prior to a consultation with a surgeon is essential to ensure that you can make the best decision. 
Personal Rapport and Comfort Level
You should consider how the surgeon and their team make you feel and whether they are able to establish a relationship of trust and open communication with you. Any cosmetic surgery procedure has an inherent risk of complications, which may lead to problems in your journey to accomplishing your desired aesthetic outcomes.  
You must feel entirely comfortable with your plastic surgeon and their staff. Therefore, try to choose a surgeon whom you implicitly trust and feel at ease with. Cosmetic surgeon Dr. Paul McCluskey receives patients from Atlanta, Buckhead, Georgia, and nearby areas for calf implants surgery. 
Contact Atlanta Plastic Surgeon Dr. Paul McCluskey for a Consultation
For more information on procedures and treatments offered by Plastic Surgeon, Dr. Paul McCluskey and the Plastic Surgery Institute of Atlanta, visit:
Serving patients in and around Atlanta, Buckhead, Morningside/Lenox Park, Virginia-Highland, Candler Park, Midtown, Inman Park, Poncey-Highland, Ormewood Park, Roswell, Marietta, Georgia and other surrounding areas.