Calf Augmentation (Lower Leg Implants)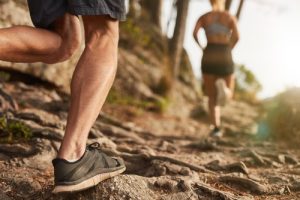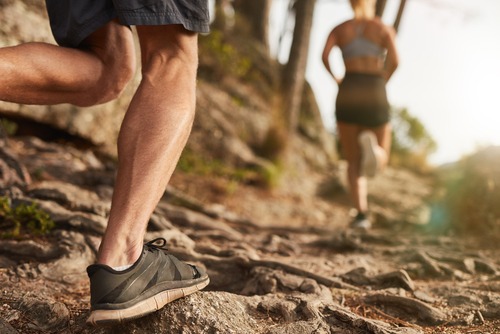 Calf augmentation cosmetic surgery will involve a significant recovery process, which includes a downtime of nearly one week. At the time of your pre-op consultation, your surgeon will explain all aspects of the procedure, including the estimated recovery. Plastic surgeon Dr. Paul McCluskey provides calf augmentation to patients in Atlanta, Buckhead, Georgia, and surrounding communities. 
Early Recovery Phase
Following your lower leg implant surgery, the recovery process may last for a few days. The actual length of recovery will depend on the size of the incisions and the implants, and the type of augmentation technique used. Surgeons recommend that patients should use compression garments for at least a few days following the calf augmentation procedure for a better recovery.  
Within a few days, a majority of patients would have achieved sufficient healing to take off their compression garment. Patients may experience mild pain and soreness following their surgery. This discomfort can be managed with some prescription pain meds from your surgeon.  
Within a week after your surgery, you may be able to move and walk around normally. You may also return to work with negligible discomfort. For the first days after your calf implants surgery, you should take showers rather than baths. After the first week, inflammation, bruising, and numbness will start to dissipate.  
You may have some fluid drainage from the incisions, which is normal, and it enhances healing and decreases the recovery time. Your surgeon may insert a temporary drainage tube for the first few days to clear the excess fluids. 
First Few Weeks 
Swelling will continue to subside gradually over several weeks after your calf augmentation plastic surgery. Once it is fully resolved, the outcome of your procedure becomes more apparent. If the treatment area is large, the recovery time will be slightly extended.  
During the first few weeks, the skin around the treated site may appear loose. But with time it will regain tightness. Your skin should return to 100% normal level in approximately 6 months. But it may vary according to the elasticity of your calf skin, which is determined by genetics and age. 
You should keep a check in the initial weeks for any signs of infection in the incision sites. You should diligently attend your follow-up consultations with the surgeon to review your healing progress. Excessive inflammation can, at times, indicate other risks or side-effects. Therefore, it is essential that you talk to your surgeon to make sure that the recovery is smooth and predictable. 
Exercising after Your Surgery
Prior to starting to exercise following your calf implant surgery, you should ask the surgeon for precise instructions. Many surgeons recommend that patients should start with a mild walking routine within the first week of your calf implants surgery. Gentle movement prevents the formation of blood clots in the legs as well as other post-operative complications. 
You may start to increase your activity levels within 2 to 3 weeks of the calf augmentation surgery. However, you should avoid aggressive exercises for at least one to two months after the surgery to allow the body to heal. Cosmetic surgeon Dr. Paul McCluskey receives patients from Atlanta, Buckhead, Georgia, and nearby areas for calf implants surgery. 
Contact Atlanta Plastic Surgeon Dr. Paul McCluskey for a Consultation
For more information on procedures and treatments offered by Plastic Surgeon, Dr. Paul McCluskey and the Plastic Surgery Institute of Atlanta, visit:
Serving patients in and around Atlanta, Buckhead, Morningside/Lenox Park, Virginia-Highland, Candler Park, Midtown, Inman Park, Poncey-Highland, Ormewood Park, Roswell, Marietta, Georgia and other surrounding areas.