Sculptra Aesthetic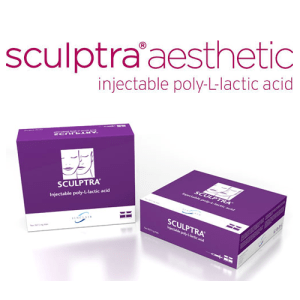 Sculptra Aesthetic is an FDA approved dermal filler treatment for adding volume in sunken and depleted facial areas. It helps in restoring a fuller and rounder appearance. Candidates looking to rejuvenate their facial appearance for avoiding fat transfer cosmetic surgery may choose Sculptra dermal injectable procedure.
During the pre-treatment consultation, the injection provider will inform patients about Sculptra Aesthetic soft tissue filler procedure and its various aspects, including approximate costs. Costs and benefits should be assessed by patients in comparison with other alternative for making a well-considered decision.
Plastic Surgery Institute of Atlanta, led by plastic surgeon Dr. Paul McCluskey, provides Sculptra Aesthetic facial filler injection treatments to patients in Atlanta, Marietta, Georgia, and surrounding locations.
No Need for Allergy Tests
Sculptra Aesthetic has polylactic acid as the main element, which is found in several other surgical products. This substance is similar to a natural muscle derivative released by the body during exercise. The synthetic base ensures that you don't need any prior allergy tests for the treatment.
Other Cost Factors
Cost of Sculptra Aesthetic can differ between two patients getting the treatment at the same practice or two different practices. The cost of the procedure is lesser as compared to facelift, cheek implants, and facial fat transfer plastic surgery among others.
These are a few factors that can impact the filler costs:
Practice Location
Practices located in busy metropolitan cities and urban centers tend to have a higher cost of living. This directly reflects in the cost of services, such as aesthetic procedures. Treatment costs can be marginally lower in practices that are located in small towns located in interior regions.
Provider's Fee
Sculptra is an advanced soft tissue filler gel and should only be administered by someone with enough expertise and experience. Skills and experience determine the provider's fee. Committed dermatologists develop individualized injection plans based on the patient's aesthetic goals.
Quality Standards
Dermatology practices equipped with latest technology and facilities have experienced and qualified staff to provide personalized care. This allows for a more satisfactory experience in most cases. Your treatment provider should ensure to offer the highest standard of care and follow best practices while administering the injection. The price tag of the procedure is higher with higher standards of quality and care.
Treatment Extent
Sculptra Aesthetic cost is calculated based on the number of treatment sessions and injections. The injections are usually administered as a set of three spread over a few months. However, depending on your individual aesthetic goals, you may require fewer or more treatment sessions.
Sculptra may be recommended by the injection provider along with other dermal fillers or Botox injections for more satisfactory results. Complexity and extent of treatment will determine the overall financial ramifications.
Financing Options
Low-interest loans with quick approvals and easy monthly installments are provided by multiple medical care financing companies. Such options are suitable for patients that don't want to make the entire payment upfront.
Cosmetic surgeon Dr. Paul McCluskey receives patients from Atlanta, Marietta, Georgia, and nearby areas for Sculptra soft tissue filler injectable treatments to correct loss of facial volume in certain areas of the face.
Contact Marietta, Georgia Plastic Surgeon Dr. Paul McCluskey at the Plastic Surgery
Institute

of Atlanta for a Consultation

For more information on procedures and treatments offered by Plastic Surgeon, Dr. Paul McCluskey and the Plastic Surgery Institute of Atlanta, visit:

Serving patients in and around Marietta, Atlanta, Roswell, Sandy Springs, Alpharetta, Buckhead, Morningside/Lenox Park, Virginia-Highland, Candler Park, Midtown, Inman Park, Poncey-Highland, Ormewood Park, Georgia and other surrounding areas.