Sculptra Aesthetic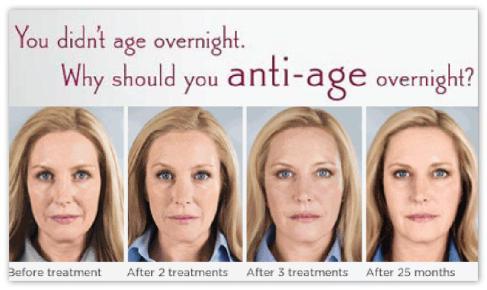 The face is the most aesthetically prominent and noticeable part of the human body. However, over time loss of cheek volume because of aging, sun damage, genetics, illnesses, and environmental factors can result in the formation of lines, folds and wrinkles in the cheeks and jawline. Sculptra Aesthetic is a leading cosmetic soft tissue filter treatment for addressing facial loss of volume in a noninvasive manner.
Sculptra has FDA approval as a facial filler injectable for helping patients with significant loss of volume in facial fat due to illness. It is a viable alternative for restoring facial volume in patients that don't want to consider fat transfer and other invasive procedures.
Plastic Surgery Institute of Atlanta, led by plastic surgeon Dr. Paul McCluskey, provides Sculptra Aesthetic facial filler injection treatments to patients in Atlanta, Marietta, Georgia, and surrounding communities.
Common Areas of Correction in the Face
Sculptra Aesthetic is designed for filling conspicuous facial folds, creases, deep laugh lines, and wrinkles. This soft tissue facial filler has a powerful effect as compared to other med spa filler options. Sculptra may be recommended by dermatologists for patients that want significant facial rejuvenation in a noninvasive and sustainable manner.
Proper injection technique should be used by the injection provider for best results. Sculptra is an FDA approved dermal filler for clinical use. It can be used for mitigating moderate to severe nasolabial folds, smile lines, chin wrinkles, and marionette lines.
Jaw Line and Cheek Enhancement
Loss of cheek volume is common among people as they age. Creases and folds surrounding the jawline may become more noticeable as a person becomes older. Sculptra Aesthetic works to instantly add volume in the depleted regions. It helps in creating fuller and rounder jawline and cheek appearance.
This soft tissue filler will volumize creases and wrinkles enabling your face to look smoother and tauter. Laugh lines extending from the side of the nose to the mouth corners can also be reduced with Sculptra. Jawline can be improved by reducing marionette lines.
Sculptra is a potent dermal filler that offers long lasting and significant results. Dermatologists recommend the procedure only after careful evaluation of potential candidates.
Stimulating Collagen Fiber
Loss of prominent jawline and volume in the cheeks may start once you hit late 30s. Natural collagen in the body will begin to decrease around this age, which can result in appearance of wrinkles, sagging skin, sagging cheeks, and unsatisfactory jawline.
Sculptra Aesthetic filler gel can restore collagen levels by generating fresh collagen fibers. It can create sustainable and natural looking results by working from the within to prompt fresh collagen growth.
Restore Volume in a Thinning Face
Sculptra Aesthetics is an effective soft tissue filler injection that was initially developed for treating facial lipoatrophy. It contains polylactic acid that is used in several surgical products. Sculptra is suitable for people unhappy with the sunken appearance of eyes, cheeks, and temples or otherwise thinning skin.
Cosmetic surgeon Dr. Paul McCluskey receives patients from Atlanta, Marietta, Georgia, and nearby areas for Sculptra soft tissue filler injectable treatments to correct loss of facial volume in certain areas of the face.
Contact Marietta, Georgia Plastic Surgeon Dr. Paul McCluskey at the Plastic Surgery
Institute

of Atlanta for a Consultation

For more information on procedures and treatments offered by Plastic Surgeon, Dr. Paul McCluskey and the Plastic Surgery Institute of Atlanta, visit:

Serving patients in and around Marietta, Atlanta, Roswell, Sandy Springs, Alpharetta, Buckhead, Morningside/Lenox Park, Virginia-Highland, Candler Park, Midtown, Inman Park, Poncey-Highland, Ormewood Park, Georgia and other surrounding areas.