Lip Enhancement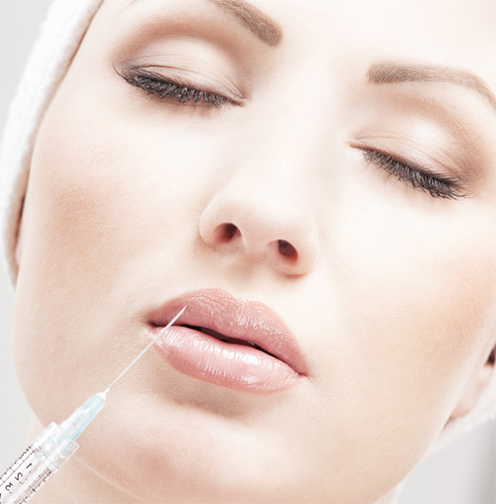 Lip filler injectables are a type of dermal fillers that add volume to the lips. They consist of synthetic hyaluronic acid (HA), which is naturally occurring in the body. Restylane, Juvederm, and Perlane are a few major types of lip fillers that have been approved by the FDA for cosmetic purposes.
The Plastic Surgery Institute of Atlanta (PSI), led by plastic surgeon Dr. Paul McCluskey, provides dermal filler injectables for lip augmentation to patients in Atlanta, Marietta, Georgia, and surrounding locations.
Advantages of Lip Fillers
A large number of adults that get lip fillers want to accentuate the size of their lips. This can be for a wide array of reasons, such as:
Restoring to a previous size
Lips tend to become thinner and smaller with age. Based on this, the philtrum or the groove between the septum and upper lip may get flatter and longer. The distance between the mouth corners or the intercommissural distance may increase too.
Shape correction
You may find your lips to be asymmetrical or of different sizes.
Smoothing wrinkles
Wrinkles may develop at the corners of the mouth when you laugh or smile.
Confidence boost
Dermal lip fillers can improve your body image and self-esteem.
Juvederm Lip Filler
Juvederm Ultra XC is among the more popular lip fillers. However, another crowd favorite is Juvederm Volbella XC. Volbella is also newer and a strong contender. Many patients praise Ultra XC for its superior comfort and consistency. Others praise Volbella XC for reducing wrinkles and vertical lines.
Stemming from this, Juvederm Volbella XC provides a subtle lip enhancement which looks natural and smooth. Whereas, Ultra XC has a more conventional appearance. You should go with Volbella XC if you want something that provides longer-lasting results. However, Ultra XC is what you need when you want youthful-looking lips with a more comfortable experience.
Restylane Silk
Restylane Silk is FDA approved for smoothing wrinkles around the mouth and augmenting lips in patients that are at least 21 years. This transparent liquid gel can be injected directly in the lips for smoothing small wrinkles and creating fullness around the mouth corners.
Restylane Silk dermal injectable can help you achieve the lips you want even if you were born with naturally thin lips. The results are immediate, even though, they may dissipate over time. You should get additional treatments if you want your lips to appear full and luscious.
Restylane Kysse
Restylane Kysse is the first dermal filler designed with the XpresHAn Technology. It allows for flexible movement and natural looking volume. Results of this dermal filler can last for an entire year. You can obtain enhanced texture and color while maintaining lip expressions with this dermal filler.
Restylane Kysse is specifically designed for aiding the movement of lips. This dermal filler is made from an innovative cross-linking gel technology. It can provide precise and natural looking results. XpresHAn technology allows the dermal filler to be helpful when used on vertical lip lines.
The Plastic Surgery Institute of Atlanta, led by cosmetic surgeon Dr. Paul McCluskey, receives patients from Atlanta, Marietta, Georgia, and nearby areas for dermal fillers to plump thin lips.
Contact Marietta, Georgia Plastic Surgeon Dr. Paul McCluskey at the Plastic Surgery
Institute

of Atlanta for a Consultation

For more information on procedures and treatments offered by Plastic Surgeon, Dr. Paul McCluskey and the Plastic Surgery Institute of Atlanta, visit:

Serving patients in and around Marietta, Atlanta, Roswell, Sandy Springs, Alpharetta, Buckhead, Morningside/Lenox Park, Virginia-Highland, Candler Park, Midtown, Inman Park, Poncey-Highland, Ormewood Park, Georgia and other surrounding areas.