Shallow Facial Contours Treatment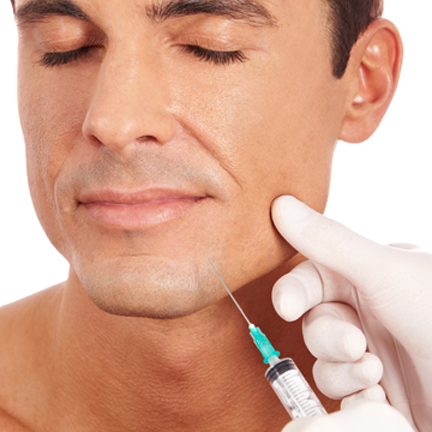 Dermal fillers are a cost-effective and popular alternative for facial rejuvenation treatments. There is no surgery necessary with this procedure. The product is injected under the skin for ultimately restoring youthful facial volume. Dermal injectable can soften facial wrinkles and creases, enhance shallow contours, and improve the appearance of recessed scars. They can also be used for decreasing shadow in the lower lids.
The Plastic Surgery Institute of Atlanta (PSI), led by plastic surgeon Dr. Paul McCluskey, provides dermal filler injectables for the enhancement of shallow facial contours to patients in Atlanta, Marietta, Georgia, and surrounding communities.
What are Dermal Fillers for Shallow Contours?
The face naturally loses subcutaneous fat which causes facial lines to appear with age. As a result, facial muscles work closer to the surface of the skin. Personal lifestyle, heredity, and sun exposure are a few other factors that affect facial skin besides age.
There are a number of dermal fillers that differ based on longevity of substance, chemical makeup and other factors. These fillers are designed to work on specific areas. Dermal fillers are categorized as per the substance included within them. There is separate density, texture, and injection depth in each type of filler injection.
For instance, hyaluronic acid based filler injectables offer safe and more predictable results. These are usually recommended for first-time patients. Dermal fillers cannot offer the same results as a facelift, so it's critical to keep realistic expectations.
Types of Dermal Fillers to Enhance Shallow Contours
These are 4 types of dermal fillers that can be used for enhancing shallow contours:
Hyaluronic Acid (HA)
Hyaluronic acid is a naturally occurring substance in the skin. It helps in maintaining hydration and plumpness. Hyaluronic acid fillers are gel-like and soft. They provide results lasting from 6 to 12 months or longer. Most hyaluronic acid fillers contain lidocaine for minimizing any discomfort in the treatment area.
Restylane, Restylane Silk, Restylane Lyft, Restylane Refyne, Restylane Defyne, Juvéderm XC, Voluma, Volbella, Vollure, and Belotero Balance are a few HA dermal fillers approved by the FDA.
Calcium Hydroxylapatite (CaHA)
CaHa occurs naturally in the bones. The calcium particles in a dermal filler are suspended in a smooth and thick gel. CaHa filler results can last for 12 months and is reported for stimulating collagen production. The product is recommended for correcting deeper wrinkles and lines.
Radiesse is an FDA approved CaHa dermal filler.
Poly-L-lactic Acid
PLLA is a biodegradable and safe synthetic substance. It has been in use for several years in medical devices, such as dissolvable stitches. Collagen stimulators or Poly-L-lactic acid products smooth fine lines. They are useful in rebuilding natural collagen as well. The product can be used for treating deep facial wrinkles with results lasting over two years.
Sculptra Aesthetic is an FDA-approved PLLA dermal filler injection.
Polymethylmethacrylate
PMMA has been in use in medication for over a century and is a safe synthetic substance. It forms a tiny ball to provide continued support from underneath the skin. PMMA fillers contain collagen for providing firmness and structure.
Bellafill is an FDA approved PMMA dermal filler.
Results with Dermal Fillers
Dermal fillers are salient treatment options for enhancing shallow contours. These FDA approved fillers are made from substances that are naturally occurring in the body. Results of facial fillers depend on the treatment provider's skills, type of dermal filler used, and individual anatomy.
The Plastic Surgery Institute of Atlanta, led by cosmetic surgeon Dr. Paul McCluskey, receives patients from Atlanta, Marietta, Georgia, and nearby areas for dermal fillers to boost shallow contours.
Contact Marietta, Georgia Plastic Surgeon Dr. Paul McCluskey at the Plastic Surgery
Institute

of Atlanta for a Consultation

For more information on procedures and treatments offered by Plastic Surgeon, Dr. Paul McCluskey and the Plastic Surgery Institute of Atlanta, visit:

Serving patients in and around Marietta, Atlanta, Roswell, Sandy Springs, Alpharetta, Buckhead, Morningside/Lenox Park, Virginia-Highland, Candler Park, Midtown, Inman Park, Poncey-Highland, Ormewood Park, Georgia and other surrounding areas.