Chemical Peel Skin Treatment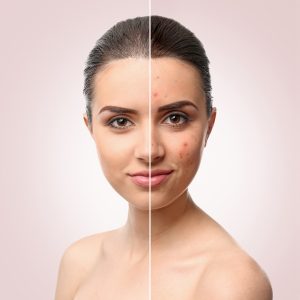 Chemicals peels have become the first choice for facial skin rejuvenation for many people today. In addition to facial enhancement, peels are also effectively used to treat other areas such as the neck and hands to restore smoother and blemish-free skin. At the time of your initial consultation, your treatment provider will discuss all aspects of your treatment and present before you a few chemical peel before and after photos.
When you review these photographs carefully, you can have a better understanding of how the treatment works and what kind of skin improvement you can expect. Providers often prefer to show these photos in order to bring more transparency to the consultation process, and help patients clearly understand what the treatment can or cannot do for them.
You can make a more conscious and confident decision once you have seen the chemical peel before and after photographs. Now these images are not on the website currently but these images can be uploaded on the website at any time. Plastic surgeon Dr. Paul McCluskey provides chemical peel treatment to patients in Atlanta, Buckhead, Georgia, and surrounding communities.
Connecting with New Patients in a Better Way
A relationship of trust can be established more easily when the treatment provider is willing to share all information related to the chemical procedure, including showing before and after photos. You will be able to make a connect with your provider in a better way when you see visual proof of how they have treated their previous patients with chemical peels, and what kind of results have they produced.
When you see that the chemical peel treatment worked for past patients, chances are that you will feel more confident about the treatment working for you as well. The chemical peel before and after images will help build a better bond between you and the provider from the outset.
Images are More Eloquent than Words
Verbal explanations, however effective, will still have limitations. You may sometimes misunderstand your provider's explanation about chemical peel results during your initial consultation, or you may not be easily convinced. Before and after images will speak louder than words, and you will feel more confident when you review them.
The old adage, "A picture says more than a thousand words," holds true when it comes to chemical peel before and after photos. However, it is still important to work with an established plastic surgery clinic because they will not photo-shop the images to present a misleading picture. The website of Dr. McCluskey is impressive and you can see his professionalism by looking at other surgical procedures he performs.
If you want chemical peel skin treatment though you are going to ask for these images during the meeting you set with him or they set with you because as stated before, they are not currently on the website.
Creating Wider Awareness through Social Media
The popularity of social media has empowered treatment providers to reach out to a larger audience at the click of a button. They can share with the world chemical peel before and after pictures to educate new patients about what this treatment can or cannot do for them. You can review these photos online in the comfort and privacy of your home or office if these pictures are accessible online for you.
If your doctor and their team actively promote chemical peel procedure and other innovative treatments through social networks, such as Instagram, Facebook, and Pinterest, they can increase their reach and help people make better informed choices. Cosmetic surgeon Dr. Paul McCluskey receives patients from Atlanta, Buckhead, Georgia, and nearby areas for chemical peels.
Contact Atlanta Plastic Surgeon Dr. Paul McCluskey for a Consultation
For more information on procedures and treatments offered by Plastic Surgeon, Dr. Paul McCluskey and the Plastic Surgery Institute of Atlanta, visit:
Serving patients in and around Atlanta, Buckhead, Morningside/Lenox Park, Roswell, Virginia-Highland, Candler Park, Midtown, Inman Park, Poncey-Highland, Ormewood Park, Roswell, Marietta, Georgia and other surrounding areas.