Calf Augmentation / Implants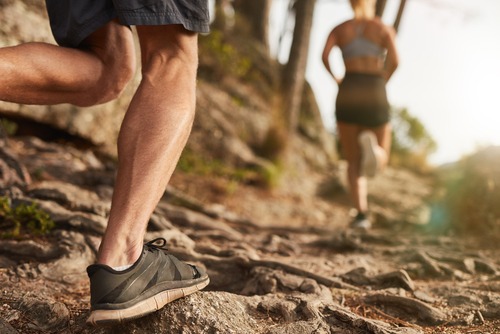 Calf augmentation or lower leg implant surgery involves the placement of silicone implants in the natural contours of your lower leg to enhance its size and definition. During your initial consultation, your cosmetic surgeon will discuss your goals and determine your candidacy for this procedure. Plastic surgeon Dr. Paul McCluskey provides calf augmentation surgery to patients in Atlanta, Buckhead, Georgia, and surrounding locations. 
Candidates
People who want to correct their lower body imbalance or address a physical deformity that may have occurred because of an injury or illness may benefit from calf augmentation. Body builders and others who want to have more muscular and larger looking lower legs may also be suitable candidates for this surgery. In recent years, calf augmentation has emerged as a sought-after plastic surgery for people who are seeking a stronger, muscular appearance of the legs.  
Surgical Procedure
Your cosmetic surgeon will create a small incision behind the knee. Through the incision, they will surgically carve a pocket within the calf muscle where the implant will be placed. Depending on your needs, the surgeon may place a second implant along with the first one to create a desirable shape of the calf.  
Once the implants have been adjusted into the right position, your surgeon will close the incision with sutures. After the surgery, the natural scar tissue formation process will occur, which will encase the implant. This will keep your calf implant secure in its place for years. 
Calf augmentation cosmetic surgery is usually performed as an outpatient procedure, and may be completed in less than two hours. Your surgeon may perform this procedure using only local anesthesia and mild sedation. However, general anesthesia may be used in some cases, depending on the extent of surgery involved.  
Benefits
Many patients find it difficult to achieve defined and sculpted lower legs merely with diet and exercise. With calf augmentation plastic surgery, it is possible to dramatically improve the shape of your calves with quick and long lasting results. A skilled surgeon can help you achieve prominent yet natural looking lower legs for a more proportionate and athletic looking figure.  
Calf augmentation will not only create shapely and toned lower legs, but also enhance your overall body symmetry. You can feel more confident wearing shorts, swimsuits and other such clothing that reveals your legs. The surgery is not highly complex, and involves relatively lower risks of complications and side effects. As long as you are working with an experienced plastic surgeon, you can expect excellent results.  
Recovery 
You can resume your regular routine in about one week to 10 days after your calf augmentation. During the initial period, you will have to use crutches so that the incisions can heal well. In about six to eight weeks after your surgery, you can go back to your usual exercise regimen.  
Patients are usually pleased with the final outcomes and enjoy a more balanced and stronger lower body. Cosmetic surgeon Dr. Paul McCluskey receives patients from Atlanta, Buckhead, Georgia, and nearby areas for calf augmentation.   
Contact Atlanta Plastic Surgeon Dr. McCluskey for a Consultation
For more information on procedures and treatments offered by Plastic Surgeon, Dr. Paul McCluskey and the Plastic Surgery Institute of Atlanta, visit:
Serving patients in and around Atlanta, Buckhead, Morningside/Lenox Park, Virginia-Highland, Candler Park, Midtown, Inman Park, Poncey-Highland, Ormewood Park, Roswell, Marietta, Georgia and other surrounding areas.