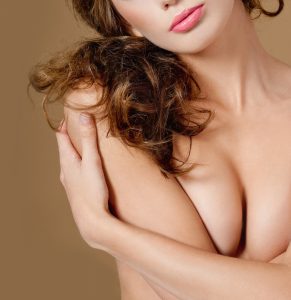 Dr. Paul McCluskey is an experienced plastic surgeon in Atlanta, Georgia who receives patients from various parts of the country and the world. These patients trust Dr. McCluskey's surgical skills and feel reassured in the private, convenient setting that his practice offers for a variety of cosmetic surgery procedures. 
Dr. McCluskey's team is committed to delivering a positive and completely satisfying treatment experience to out of town patients. They will work with you through every step of the journey to ensure that your outcome is safe, predictable, and successful.
Plastic surgeon Dr. Paul McCluskey provides procedures for the breast, body and face to patients in Atlanta, Buckhead, Georgia, and surrounding locations.
Consultation
Based on where you are location, you may either visit Dr. McCluskey for an in-person consultation at his office in Atlanta, or work with him and his staff to consult over the phone and through email. If it is possible for you travel prior to your surgery for a personal consultation, Dr. McCluskey will meet you and assess your aesthetic concerns, review your plastic surgery options, and recommend a customized surgical plan. 
If you cannot make an advance visit for an in-office consultation, Dr. McCluskey and his team will engage with you remotely. They may request you to provide online patient forms, including your medical history. You may also send the images of your targeted areas of concern for the surgeon's review.
Scheduling the Surgery
Following the consultation, once you feel you are ready to move forward, the surgeon's patient coordinators will work with you to determine the appropriate date for surgery that fits in with your work and travel plans. At this time, you should also discuss your payment and financing options. Feel free to ask any last-minute questions and clear all your doubts before going ahead with the final surgery plan. 
Preparing for the Surgery
Depending on the type of cosmetic surgery procedure you have chosen, Dr. McCluskey and his staff will provide you the appropriate pre-surgery guidelines. Make sure you follow these guidelines diligently for your health and safety. 
If you some, the surgeon may require you to quit the habit at least for a few weeks before and after your surgery. Your existing prescription and non-prescription medication schedule may also have to be adjusted in consultation with the prescribing physician. 
Aftercare
You may need to stay in Atlanta for a few days after your procedure for post-operative recovery. If possible, you should travel with a companion who can be with you on the surgery day as well as at least one or two days afterwards. 
If the surgery involves general anesthesia, you will require someone responsible to drive you back to your hotel and assist you until the anesthesia effect fully dissipates. Dr. McCluskey's office will be fully accessible to you for support and guidance during your post-surgical recovery phase. 
Hotels in Atlanta
Waldorf Astoria 

St. Regis 

Four Seasons 

Winery Vineyard at Chateau Elan Winery and Resort

Loews 

Le Meridien Atlanta Perimeter 

Glenn Hotel Autograph Collection

Grand Hyatt Atlanta in Buckhead

Ritz Carlton Atlanta

Renaissance Concourse Atlanta Airport Hotel
Airport
Hartsfield–Jackson Atlanta International Airport, also known as Atlanta Airport, is the primary international airport serving the city. The airport is located seven miles south of the Downtown Atlanta district.
Dependable cosmetic surgeon Dr. Paul McCluskey receives patients from Atlanta, Buckhead, Georgia, and nearby areas for a wide range of aesthetic and reconstructive procedures.  
Contact Atlanta Plastic Surgeon Dr. McCluskey for a Consultation
For more information on procedures and treatments offered by Plastic Surgeon, Dr. Paul McCluskey and the Plastic Surgery Institute of Atlanta, visit:
Serving patients in and around Atlanta, Buckhead, Morningside/Lenox Park, Virginia-Highland, Candler Park, Midtown, Inman Park, Poncey-Highland, Ormewood Park, Roswell, Marietta, Georgia and other surrounding areas.