Calf Augmentation (Lower Leg Implants)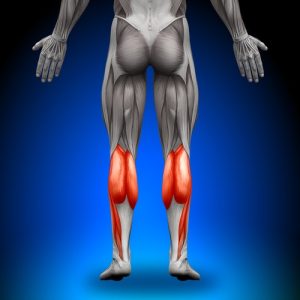 Calf augmentation cosmetic surgery is designed to add body and contour to your lower legs. At the time your pre-operative consultation, your surgeon will inform you about various aspects of your lower leg implants surgery, including its estimated costs. A dedicated cosmetic surgeon's first goal will be to help you make a well-considered choice based on your personal needs and your budget.  
Calf augmentation is usually considered an elective cosmetic procedure, so you may not get insurance coverage for it. However, you will have access to a number of financing options, which can enable you to pay for the procedure in convenient monthly installments. Plastic surgeon Dr. Paul McCluskey provides calf augmentation surgery to patients in Atlanta, Buckhead, Georgia, and surrounding communities.   
Extent of the Procedure
Calf augmentation involves the placement of silicone implants. Your surgeon may have to sculpt the implant to match with your natural lower body contour. If the procedure is performed using local anesthesia with intravenous sedation, you will be able to avoid the costs associated with general anesthesia. 
However, in case of monitored anesthesia care (MAC), the fee of an anesthesiologist or a registered nurse anesthetist will be added to your procedure costs. Depending on your needs, your plastic surgeon may perform calf augmentation in conjunction with another procedure such as thigh lift. This will increase the procedure's total cost as well.  
But combined procedures are more cost-effective overall because you will incur the surgeon's fee, anesthesia and surgery center costs only once in a combined surgery.  
Surgeon's Fee
A top qualified and experienced plastic surgeon may charge a higher fee than a new or less trained surgeon performing the procedure under the guidance of a senior surgeon. The best plastic surgeons will invest in cutting-edge surgical techniques and technology, pursue continuing, education, adopt best medical practices and quality standards, and follow the latest safety protocols.  
A reputable calf augmentation cosmetic surgeon will not compromise on the quality of care to reduce costs. According to the American Society of Plastic Surgeons (ASPS), patients should choose the right surgeon for their requirements. Considerations such as the surgeon's fee should only be secondary when making such decisions.  
Location of the Practice 
The cost of all types of products and services in busy metropolitan cities is usually higher than in smaller or less populated areas in interior towns. The cost of living and real estate costs will influence the actual costs of plastic surgery services in various locations. You should be aware of these price tag variations between two locations, and recognize the difference it can make to your procedure costs.  
Financing 
Shortage of ready funds should not deter you from going ahead with your calf augmentation surgery. You should consider different financing options to make your monthly payments more affordable.  
Third party medical care financing companies offer loans at competitive rates of interest for procedures such as calf implants surgery. You can receive quick loan approvals for these procedures. Cosmetic surgeon Dr. Paul McCluskey receives patients from Atlanta, Buckhead, Georgia, and nearby areas for calf augmentation.   
Contact Atlanta Plastic Surgeon Dr. McCluskey for a Consultation
For more information on procedures and treatments offered by Plastic Surgeon, Dr. Paul McCluskey and the Plastic Surgery Institute of Atlanta, visit:
Serving patients in and around Atlanta, Buckhead, Morningside/Lenox Park, Virginia-Highland, Candler Park, Midtown, Inman Park, Poncey-Highland, Ormewood Park, Roswell, Marietta, Georgia and other surrounding areas.