Breast 

Implant Removal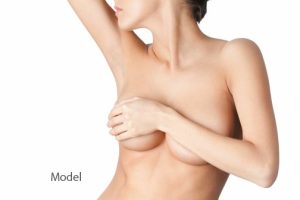 While breast augmentation results are likely to last for many years, at some point the patient may have to remove or replace the breast implants. Breast implant removal is a major surgery, which will involve a significant post-op recover process.  
At the time of the initial consultation, the breast surgeon will explain about various facets of the breast implant removal procedure, including the recovery process. The surgeon will help the patient make a well thought out choice by informing her on all aspects of the breast implant removal procedure and recovery.  
Plastic surgeon Dr. Paul McCluskey provides breast implant removal to patients in Atlanta, Buckhead, Georgia, and surrounding locations. 
Estimated Downtime
If the patient seeks breast implant removal and exchange (replacement), the recovery is often relatively easier and quicker. There will be a downtime of four to five days, following which the patient can go back to her normal routine or resume work. The actual recovery time can vary marginally between patients, depending on multiple factors. 
However, if the patient only wants implant removal, she may also need to undergo a breast lift surgery at the same time to restore a firmer breast appearance. This could add to the post-operative downtime, which may be in the range of 10 to 14 days.  
Pain and Discomfort
Following the breast implant removal surgery, most patients will experience only mild pain and discomfort. The surgeon may prescribe a mild painkiller for the first few days to keep the patient comfortable. In the early recovery phase, patients are likely to experience some inflammation, itching, and bruising in the incision areas.  
A skilled plastic surgeon will try to use the original implantation incisions to perform breast implant removal. This will prevent or minimize any new scarring after the procedure. Some patients may report sensation changes around the treated areas, such as tingling or numbness. This is usually a temporary condition, which will resolve over time. 
Tips for a Healthy Recovery 
Patients can ensure a safer and quicker recovery after breast implant removal by following the surgeon's post-op care instructions in a diligent manner. To begin with, the patient should avoid smoking for a few weeks after the surgery. Smoking can delay healing and increase the risk of post-operative complications.  
Some inflammation and bruising after breast implant removal will occur in most cases. But the patient can take some measures to reduce these side effects. For the first few days, she should apply cold compresses. She should also try to sleep in a slightly raised position during the initial week to facilitate faster healing. 
The patient should take pain meds and antibiotics only as prescribed by the surgeon. She should not drive until she is off the pain medications. A majority of patients will be able to return to their regular routine in less than one week. However, they should perform gentle walks within their home from the second day of the procedure to improve blood flow in the incision sites.  
For about one month after the surgery, the patient should avoid aggressive exercises, lifting heavy weights, excessive bending motions, and other vigorous activities which includes playing on your softball team or chasing your dog down in the backyard, for example. This will allow for safer healing of the wounds.  
Immediately after the breast implant removal process, the breasts may appear somewhat deflated. It could take a few weeks for the breasts to regain their fullness. Cosmetic surgeon Dr. Paul McCluskey receives patients from Atlanta, Buckhead, Georgia, and nearby areas for breast implant removal. 
Contact Us
For more information on procedures and treatments offered by Plastic Surgeon, Dr. Paul McCluskey and the Plastic Surgery Institute of Atlanta, visit:
Serving patients in and around Atlanta, Buckhead, Morningside/Lenox Park, Virginia-Highland, Candler Park, Midtown, Inman Park, Poncey-Highland, Ormewood Park, Roswell, Marietta, Georgia and other surrounding areas.