Breast Implant Removal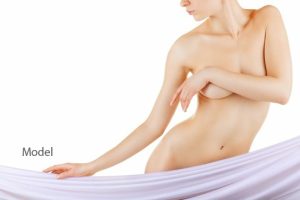 Choosing a plastic surgeon to perform your breast implant removal is probably the most important decision, which will impact the final outcome. Breast implant removal surgery is typically a more complex procedure than the original implant placement.  
If your primary breast augmentation surgery did not go well or you were dissatisfied with the outcome, it makes even more sense to be careful about whom you choose for your breast implant removal. Your surgeon should have the skill and experience in this procedure, and should be able to address any silicone leakage or other problems that may manifest itself during the procedure.  
During the initial consultation, you should feel free to ask questions and express any concerns that you may have about the surgeon's expertise or the breast implant removal procedure. Plastic surgeon Dr. Paul McCluskey provides breast implant removal to patients in Atlanta, Buckhead, Georgia, and surrounding communities.  
Check the Surgeon's Website
Before your initial consultation with the surgeon, you should review their practice website as it serves as a direct source of information on the background of the surgeon as well as their practice. 
Once you have a basic idea about the surgeon and their practice, you will be able to have a more productive consultation. Make a list of the questions that you may want to ask from the surgeon during the consultation. In order to help you make a well-considered decision, a dedicated surgeon will address all questions in a clear and accurate manner.  
Personalized Care and Attention
A breast implant removal plastic surgery is a personal journey for a patient. It is important for you to work with a surgeon who can make feel at ease and is willing to commit enough time to answer your questions and concerns in a thorough manner. The surgeon should be accessible to you throughout the treatment and recovery phases.  
Customization of Surgery
In a procedure such as breast implant removal, the goal of an experienced surgeon will be minimize tissue trauma, restore the natural appearance of breasts through small and discreetly placed incisions, and enable the patient to achieve her desired outcomes while going through the least possible discomfort and downtime.  
The surgeon should aim to meet these goals by developing and implementing a personalized surgical plan that takes your unique breast anatomy and personal cosmetic goals into consideration. 
Choosing the Right Surgeon: Questions to Ask  
What are your qualifications, experience, and professional certifications?

 

How many years of experience do you have in the field of plastic surgery?

 
Can I view a few before and after pictures of your previous patients?

 

What surgical technique would you recommend 

to accomplish

 my cosmetic goals?

 

Is a 

particular procedure

 right for me? If not, what alternatives do you recommend for me?

 

If I am dissatisfied with the 

final results

 of my procedure, what are my options?

 
Do Your Research
When you decide to undergo a major procedure such as breast implant removal surgery, you should be prepared to devote adequate time to conducting your own research on the procedure as well as the surgeon's background. 
Choosing a surgical procedure such as breast implant removal is a vital decision and it requires you to be upfront and thorough. You should try to derive the maximum benefit from your consultation with the surgeon to ensure that your decision is the right one. 
Cosmetic surgeon Dr. Paul McCluskey receives patients from Atlanta, Buckhead, Georgia, and nearby areas for breast implant removal. 
Contact Us
For more information on procedures and treatments offered by Plastic Surgeon, Dr. Paul McCluskey and the Plastic Surgery Institute of Atlanta, visit:
Serving patients in and around Atlanta, Buckhead, Morningside/Lenox Park, Virginia-Highland, Candler Park, Midtown, Inman Park, Poncey-Highland, Ormewood Park, Roswell, Marietta, Georgia and other surrounding areas.