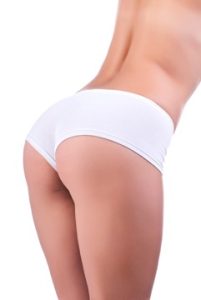 Brazilian butt lift is a popular procedure in the younger population who wish to reshape and volumize their buttocks. During your initial consultation, your surgeon will discuss everything you should expect during your procedure process, including the expected recovery time. Plastic surgeon Dr. Paul McCluskey provides Brazilian butt lift to patients in Atlanta, Marietta, Georgia, and surrounding locations
Brazilian Butt Lift Recovery
The Brazilian butt lift is a well-liked operation because it is relatively straightforward and less intrusive. The surgeon can alter and lift the buttocks by taking fat from places such as the abdomen or thighs and transferring it to the buttocks. This straightforward fat transfer surgery also has a shorter recovery period compared to buttocks implant surgery or other more serious techniques.
Recovery Timeline
After 48 hours, the patient can take off the compressive garment to lightly cleanse the buttocks. At the end of the initial week, they must visit the doctor's office to review how the recovery is going and to have the stitches and drainage tubes taken out. 
It usually takes about 5-7 days of downtime for those who have had a Brazilian butt lift. After the first week, the donor sites and the area around the buttocks should have healed enough for the patient to get back to their regular routine or return to their job. During the initial few days, they should get lots of rest, stay hydrated, and do short walks or light activities at home to reduce the chances of blood clots. 
Patients who do not need to sit all day long at work may go back to work during the second week. During that time, they should still not put any body weight directly on the buttocks to help with the healing process. It is important to plan ahead and get someone to help at home during the first two to three days and take the necessary steps to get time off from work.
Around two to six months after the Brazilian butt lift surgery, most of the redness and discoloration will be gone. At that point, the patient should have completely healed. Plastic surgeon Dr. Paul McCluskey provides Brazilian butt lift to patients in Atlanta, Marietta, Georgia, and surrounding locations
Contact Marietta, Georgia Plastic Surgeon Dr. Paul McCluskey at the Plastic Surgery
Institute

of Atlanta for a Consultation

For more information on procedures and treatments offered by Plastic Surgeon, Dr. Paul McCluskey and the Plastic Surgery Institute of Atlanta, visit:

Serving patients in and around Marietta, Atlanta, Roswell, Sandy Springs, Alpharetta, Buckhead, Morningside/Lenox Park, Virginia-Highland, Candler Park, Midtown, Inman Park, Poncey-Highland, Ormewood Park, Georgia and other surrounding areas.