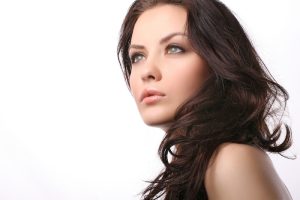 Rhinoplasty, also known as "nose job" surgery, is a procedure that is done to improve the appearance or function of the nose. It is recommended that full facial maturity is reached before undergoing rhinoplasty, although it may be performed on younger patients if deemed medically necessary. Plastic surgeon Dr. Paul McCluskey provides rhinoplasty to patients in Atlanta, Marietta, Georgia, and surrounding locations.
What is Rhinoplasty?
Rhinoplasty is a procedure most commonly sought after to enhance the look of the nose. When done for cosmetic reasons, rhinoplasty is capable of restoring or developing facial harmony, removing issues such as bumps on the nose bridge. This surgery can also be performed as a "functional rhinoplasty," allowing the individual to breathe more easily if the shape or structure of their nose is blocking the nasal passages, either as a result of a deviated septum or due to an injury or trauma.
Minimum Age For Rhinoplasty
Teenagers may be insecure about their noses if it is bent, has a bulbous tip, or do not fit in with the rest of their facial features. Generally, it is recommended that a teenager wait until their nose has stopped growing before getting a nose job. This means that the youngest a girl can safely get rhinoplasty is between the ages of 15 and 16, while the youngest a boy can safely get the procedure is between 16 and 17. The exception to this is if the surgery is deemed medically necessary, such as in cases with patients that have nasal deformities, injuries, or trauma to the nose.
Maximum Age for Rhinoplasty
There is no maximum age for rhinoplasty, however, the patient must be in good health to undergo surgery. Conditions such as diabetes and high blood pressure may affect your candidacy for surgery.
Best Age for Rhinoplasty
The most common age to undergo rhinoplasty ranges between 20-50 years old. The best time to undergo this procedure is anytime after you have reached full facial maturity, are in good physical health, and are able to take time off school or work during your recovery. Plastic surgeon Dr. Paul McCluskey provides rhinoplasty to patients in Atlanta, Marietta, Georgia, and surrounding locations.
Contact Marietta, Georgia Plastic Surgeon Dr. Paul McCluskey at the Plastic Surgery
Institute

of Atlanta for a Consultation

For more information on procedures and treatments offered by Plastic Surgeon, Dr. Paul McCluskey and the Plastic Surgery Institute of Atlanta, visit:

Serving patients in and around Marietta, Atlanta, Roswell, Sandy Springs, Alpharetta, Buckhead, Morningside/Lenox Park, Virginia-Highland, Candler Park, Midtown, Inman Park, Poncey-Highland, Ormewood Park, Georgia and other surrounding areas.