The Brazilian Butt Lift has exploded in popularity recently and for a pretty good reason: curves in all the right places!
The procedure involves liposuction of problem areas like the stomach, lower back and the thighs, then the fat taken from these areas is purified and injected into the butt to give a fuller, rounder derriere. Patients are ecstatic with the results (like those seen below) and are keen to maintain their new flatter waistline and slimmer thighs, but when they go to the gym to maintain or even enhance their amazing new figure how do maintain their post-surgical curves?
In the first weeks after surgery it's important that patients stay off their butt as much as possible but many can resume exercise in just three to four weeks with their surgeons permission. The best type of exercise to begin with is some low impact and toning exercises like squats, lunges and deadlifts that will help to continue to shape the legs and thighs while lifting the buttocks by tonging the hamstrings. In both lunges and squats it is important to maintain proper form to avoid adding any stress to joints. Important tips to remember are to keep the back straight and to keep the knee behind the toe as shown below.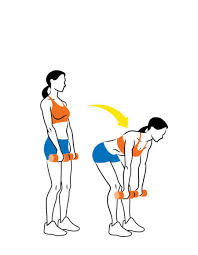 As the patient continue to heal these low impact workouts can increase to higher intensity by adding the use of weights and cardiovascular exercises that sculpt the legs and abs while increasing the size of the butt muscles to give an even greater result, give the booty a natural boost and improve all around health and fitness!
For more information on procedures offered by Dr McCluskey and the Plastic Surgery Institute of Atlanta visit http://sexualaesthetics.com/