Botox Injections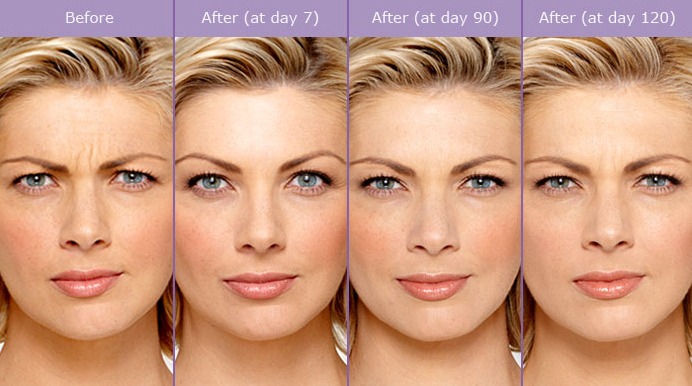 Botox injections is a top ranked cosmetic procedure which is useful for reducing the appearance of wrinkles and lines in the face and neck. Botox injectables contain botulinum toxin, which is a form of neurotoxin. It helps in relaxing muscles and smoothing out wrinkles and lines. Botox injections are useful in improving the appearance of crow's feet, forehead furrows, frown lines, and neck skin bands.
Plastic surgeon Dr. Paul McCluskey provides Botox injections for facial wrinkle reduction to patients in Atlanta, Marietta, Georgia, and surrounding communities.
When Should You Consider Botox?
You may want to consider getting Botox treatment if you want to reduce the appearance of facial wrinkles. Your doctor would decide you are an ideal candidate if:
Your facial wrinkles are moderate to severe
You have general good health
The wrinkles are on the forehead, between the eyes or around the neck
Your expectations are realistic
Ideal Candidacy for Botox Injections
Suitable candidates for Botox are aged between 18 and 65 years of age. They should have no history of neuromuscular conditions and should also be in general good health. Individuals that need to eliminate or reduce mild to moderate signs of facial aging make good candidates. It's crucial that the candidates understand the complications associated with Botox.
High satisfaction levels can be achieved by Botox injections if the candidate wants a noninvasive med spa treatment. This is even when the results are temporary in nature. You can always receive the treatment again in the future for long-lasting results.
Working professionals and busy mothers prefer Botox treatments since it does not involve any downtime. Risks of Botox surgeries are lesser as compared to surgery.
Botox for Young Adults
Botox is being sought by many younger people as well to delay the onset of facial signs of aging. Many young people choose to get Botox injectables right before a special occasion, such as a wedding. This allows them to enjoy a more youthful experience for a certain period of time.
Younger patients with deep creases or saggy facial skin because of genetic reasons may consider choosing dermal fillers in place of Botox. Botox injections are effective in treating dynamic facial wrinkles which occur because of underlying overactive muscles. They cannot help much with wrinkles occurring because of facial volume loss or tissue laxity.
Unsuitable Candidates for Botox
You are not an ideal candidate for Botox if:
You are allergic to botulinum toxin or any other ingredient in the product
The target area has a skin infection
You are breast feeding or pregnant
You have myasthenia gravis, ALS or some other nerve or muscle condition
You have severe infection or illness
Few other people that should not undergo Botox treatment are the ones with:
Ptosis (drooping eyelids)
Weakness in target muscles
Very thick facial skin
Deep facial scars
Marked facial asymmetry
Skin disorders at the target treatment site
Cosmetic surgeon Dr. Paul McCluskey receives patients from Atlanta, Marietta, Georgia, and nearby areas for Botox injections.
Contact Marietta, Georgia Plastic Surgeon Dr. Paul McCluskey at the Plastic Surgery
Institute

of Atlanta for a Consultation

For more information on procedures and treatments offered by Plastic Surgeon, Dr. Paul McCluskey and the Plastic Surgery Institute of Atlanta, visit:

Serving patients in and around Marietta, Atlanta, Roswell, Sandy Springs, Alpharetta, Buckhead, Morningside/Lenox Park, Virginia-Highland, Candler Park, Midtown, Inman Park, Poncey-Highland, Ormewood Park, Georgia and other surrounding areas.