Botox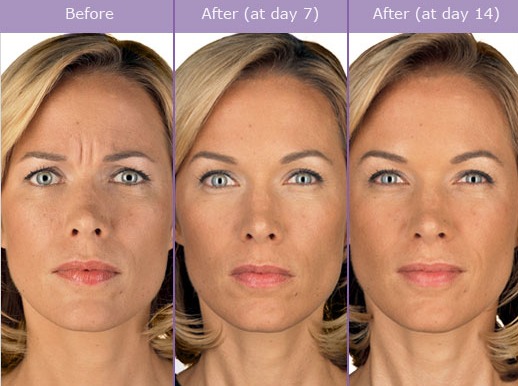 Patients at the time of the initial consultation will have the chance to have all their doubts and concerns clarified. It's vital that patients freely ask any questions they have and make a decision to get the treatment only once they are completely satisfied with the answers.
Patients should consider listing out their questions before visiting the surgeon's office. This will ensure that they do not miss out any important question or clarification prior to their procedure and can make an informed choice. Plastic surgeon Dr. Paul McCluskey provides Botox injections for facial wrinkle reduction to patients in Atlanta, Marietta, Georgia, and surrounding locations.
Are you a trained provider for administering Botox injections?
FDA states that Botox should only be provided by a trained and certified injection provider. Ideally, you should choose a practice led by a skilled and qualified plastic surgeon. These surgeons tend to follow best medical practices which ensure patient safety.
Do you have enough experience providing Botox injections?
Botox injections should not be administered by inexperienced providers that don't have a basic understanding of precise injection delivery. The treatment provider should be able to identify the right target sites. They should also deliver enough Botox volume for treating the length and depth of facial aging lines.
Should I make any preparations for undergoing Botox injections?
Typically, Botox doesn't require any specific preparation. However, if the patient is a smoker, they should consider avoiding it for a few days before the treatment. Your dermatologist may also ask you to stop taking blood thinners if it is part of your prescription medication schedule.
Is Botox treatment painful?
First time patients can be concerned about the discomfort and pain caused by Botox injections when inserted into facial muscles. Your dermatologist should give you a clear picture. They should also discuss the option of using a topical numbing cream for mitigating discomfort.
Is it ok if I receive Botox injectables during a workday?
Botox is commonly considered a lunch hour treatment. Working professionals can undergo this treatment without disrupting their busy schedules. They can return to work right after the procedure and continue with their daily routine.
Are the results long lasting?
Patients should attain complete clarity on the temporary anti-aging effects of Botox injectables. Estimated sustainability of results will be communicated clearly by the treatment provider. They will also discuss the possibility and need for undergoing repeat treatments in the future for prolonging benefits.
Is there a lower age limit for Botox injections?
As per experts there is no specific age to start taking Botox injections. However, you should be an adult. You should probably get started as soon as possible if you already started noticing the first signs of aging. Botox offers the best results when you start early as a preventative measure.
Is Botox treatment expensive?
Botox injections for anti-aging are usually not covered by insurance. While the treatment is cost-effective, you should still compare costs, benefits, and limitations with other noninvasive procedures. Cosmetic surgeon Dr. Paul McCluskey receives patients from Atlanta, Marietta, Georgia, and nearby areas for Botox injections.
Contact Marietta, Georgia Plastic Surgeon Dr. Paul McCluskey at the Plastic Surgery
Institute

of Atlanta for a Consultation

For more information on procedures and treatments offered by Plastic Surgeon, Dr. Paul McCluskey and the Plastic Surgery Institute of Atlanta, visit:

Serving patients in and around Marietta, Atlanta, Roswell, Sandy Springs, Alpharetta, Buckhead, Morningside/Lenox Park, Virginia-Highland, Candler Park, Midtown, Inman Park, Poncey-Highland, Ormewood Park, Georgia and other surrounding areas.