Cost involved and the right candidates for facelifts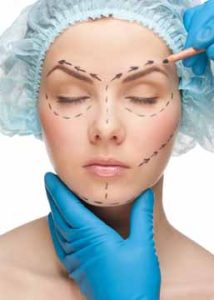 A surgical procedure which is carried out to provide the face with a much younger look is known as facelift. Technically, facelift is called rhytidectomy. This sort of cosmetic surgery enhances the shape and size of the face by getting rid of the excess facial skin. Certain kinds of facelift procedures also tighten the underlying tissues. To attain the best result, it is frequently combined with other additional procedures which address the eyes, cheeks, forehead and brows. Research shows that facelifts are quite popular among both women and men.
People who can go for this surgery
A facelift is a procedure that can only be performed through surgery.  Facelift surgery is an extremely personalized procedure so you should talk to your cosmetic surgeon to understand how it will change your appearance.
You are a good candidate for a facelift surgery if:
You do not have any physical ailment.
You do not have the habit of smoking.
You have a positive attitude and pragmatic expectations in mind for the improvement of your looks.
How well does it work?
Undergoing a face-lift procedure will definitely make you look younger. You will keep on getting older, but a face-lift will ensure that it does not show on your face. For many people, this may lead to an increase in self-confidence and would reduce the anxiousness of getting older. A face-lift can cut back signs of growing old to a large extent. To achieve the best results, you might want to get a face lift done first and then go for the treatment of your skin. The safety and success of your face-lift operation depends a lot on the experience,skills and past successful surgeries of your plastic surgeon.
Costs of undergoing a facelift
Cost will always be a factor to consider when it comes to cosmetic surgery. Facelift prices can deviate depending on the location and experience of the surgeon. There are plastic surgeons who offer their patient financing plans, so make sure that you check those in detail. Given below are the various types of costs involved in a typical facelift surgery done by an experienced cosmetic surgeon:
Anesthesia fees– It includes the fees of the anesthetics.
Hospital and surgical facility cost- This includes the fees of using the hospital premises for the operation.
Medical tests– The fees of the various tests conducted before the surgery.
Post surgery garments
Prescriptions for medication– The medicines that you need to have to recover from the surgery.
Surgeon's fee– It contributes to the major part of the fee and varies from surgeon to surgeon.
So, you must be careful and make sure about the authenticity and experience of the surgeon before taking the plunge. You will be able to find a lot of qualified surgeons who are specialist in the area of cosmetic surgery in and around Atlanta.
For more information on treatments and procedures offered offered by Plastic Surgeon, Dr. Paul McCluskey visit: