We are happy to announce that Dr McCluskey was recognized as the best plastic surgeon for Breast Augmentation in Atlanta! While the Plastic Surgery Institute of Atlanta has long been well known for offering a premier service, excellent patient experiences and beautiful results the recognition from Modern Luxury and feature in Jezebel Magazine truly helped to solidify Dr McCluskey's place as one of the best plastic surgeons in Atlanta!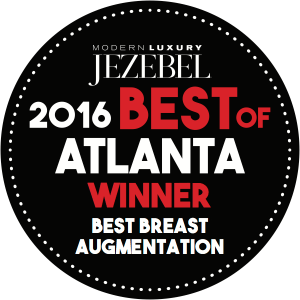 Dr and Mrs McCluskey got to celebrate the occasion at the 'Best of Atlanta 2016' party at STK Atlanta.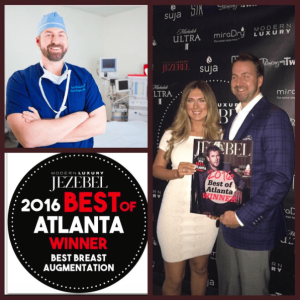 And while Dr McCluskey may be the Best Breast Augmentation Surgeon in Atlanta, his talents don't stop there. The Plastic Surgery Institute of Atlanta offers a wide variety of procedures ranging from Botox, to Tummy Tucks, to Vaginoplasty.
For more information on procedures offered by Dr McCluskey at the Plastic Surgery Institute of Atlanta visit:
To follow Dr McCluskey on social media: