The face is the most vital aspect of an individual's aesthetic appearance. Therefore, when considering facelift cosmetic surgery, it is important to first focus on choosing the best possible facelift surgeon and asking the right questions during the pre-op consultation process.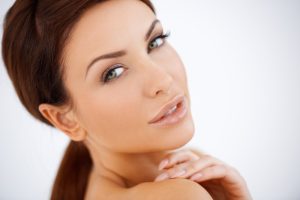 If the patient has clarity about the procedure as well as the surgeon's practice, they are likely to be more confident and achieve better satisfaction levels in the end.
Dr. Paul McCluskey is a dedicated and astute plastic surgeon providing facelift and other surgical and non-surgical aesthetic procedures. The cordial and stellar Dr. McCluskey will encourage his patients to ask questions and help them make informed choices. He provides facelift surgery to patients in Atlanta, Buckhead, Georgia, and surrounding communities.
Questions to Ask
Some of the pertinent questions that a patient must ask from the surgeon during a facelift surgery consultation would include:
What are your professional qualifications and how many years of training and experience do you in performing

cosmetic surgery

procedures?

Where would the facelift procedure be performed, and which would be a better surgical venue for me – a hospital or an accredited surgical center?

Do you have experience in performing procedures such as facelift surgery, and what is your success rate? How often do you perform this surgery?

Is your team of staff members trained and qualified to support my procedure?

Will I make a suitable candidate for a facelift?

Is it possible to achieve similar results as facelift with any non-surgical aesthetic procedures such as lasers or dermal filler injections?

What would be a good, average and poor result from a facelift surgery?

Can you share a few facelift before and after photos so that I can understand what to expect from the results?

Is it possible for me to speak to any of your staff members or take a brief office tour?

Will you perform the facelift surgery using general or local anesthesia?

Does your office have adequate procedures in place to handle an emergency?

Would you be available personally to see me during all my visits to your office for this procedure?

What is the estimated duration of this surgery in the operating room?

Will I need to get any medical tests or health clearance prior to the surgery?

What could be the risks or complications during and after a facelift surgery that I should know of?

How long should I expect the recovery process to be?

Do you ever perform a surgery on a Saturday?
Other Suggestions
The patient should review as many facelift before and after images as possible in order to have a clear idea of what to expect from the procedure. If require, the patient should also feel free to ask for testimonials of previous patients to learn about their experience with the surgeon's practice.
Nowadays it is not difficult to search online for more information about the surgeon's practice through their website as well as third party review sites. Amazing and proven plastic surgeon Dr. Paul McCluskey receives patients from Atlanta, Buckhead, Georgia, and other suburbs and neighborhoods in The Empire of the South.

For more information on procedures and treatments offered by Plastic Surgeon, Dr. Paul McCluskey and the Plastic Surgery Institute of Atlanta, visit: