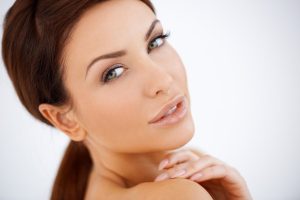 At the time of initial consultation, the patient will have an opportunity to ask questions and clear any doubts and concerns they may have about brow lift or forehead lift cosmetic surgery procedure.
Patients in Atlanta, Buckhead, Georgia, and surrounding communities have an opportunity to receive brow lift from cordial plastic surgeon Dr. Paul McCluskey.
Why is it Important to Ask Questions?
Candidates for brow lift or forehead lift cosmetic surgery can have these benefits when they freely ask questions from the surgeon before making a final decision:
They can make well-informed and judicious decisions about the procedure and the type of surgical technique to be used

They are in a better position to choose the right surgeon and practice

They can make their pre-op consultation as productive as possible

They are more confident about the procedure as they understand the potential benefits, costs, outcomes and risks in a better way
Questions related to the Surgeon
How many years of training have you received in the field of cosmetic surgery?

Have you performed upper face procedures in the past, and what has been your success rate?

Would you perform my brow lift at a surgical suite, an accredited surgical center or a hospital?

Do you have operating privileges at a local surgery center or hospital?

Is your practice equipped to handle any emergencies that may arise during or after surgery?

Do you have a policy with regard to revision procedures in case the primary results are not as we initially agreed on?
Questions related to Brow Lift
Am I a good candidate for brow lift?

Should I choose brow lift along with eyelid lift?

Would you require me to make any dietary or lifestyle changes or alterations to my current medications prior to the surgery?

Will you perform the procedure using general or local anesthesia?

Would the anesthesiologist be present throughout the procedure for monitoring?

Would you perform brow lift as an outpatient procedure?

What are the potential risks and complications that I should know of?

What will be the downtime following the surgery?

Can I have access to a few forehead lift before and after images of past patients?
Questions related to Costs
How much fee would you charge for the procedure?

Does your price quotation include the costs of anesthesia and surgical room expenses?

How much will it cost me for post-op appointments, prescription medications and medical tests?

Does the procedure become more cost-effective if I combine it with another surgical or non-surgical procedure?

Can the costs of brow lift be covered by insurance in certain cases?

Are there any competitive medical care financing options that your office may suggest?
The patient should decide to go ahead with brow lift or forehead lift procedure only after receiving clarity about all his questions and concerns. Accomplished plastic surgeon Dr. Paul McCluskey receives patients from Atlanta, Buckhead, Georgia, and other neighborhoods and cities in this region of the nation for a brow lift.
For more information on procedures and treatments offered by Plastic Surgeon, Dr. Paul McCluskey and the Plastic Surgery Institute of Atlanta, visit:
Serving patients in and around Atlanta, Buckhead,  Roswell, Marietta, Georgia and surrounding areas.