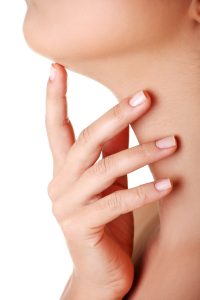 The neck lift procedure is performed by a cosmetic surgeon to remove excess skin from the neck area and tighten underlying loose neck muscles in some cases. At the time of pre-op consultation, the surgeon will explain various aspects of neck lift and may also present neck lift before and after photographs for the patient's review.
The first concern of a dedicated surgeon will be to help the patient make a well-informed decision. Dr. Paul McCluskey is an experienced plastic surgeon providing neck lift and various other surgical and non-surgical aesthetic procedures to patients in Atlanta, GA and surrounding communities.
What are Neck Lift Before and After Pictures?
Before and after pictures in case of neck lift cosmetic surgery refer to a set of images belonging to an earlier patient who has undergone the same procedure with successful results. The set includes pictures taken prior to the surgery and after the surgery at a time when full effects of neck lift have appeared and post-op swelling has been completely resolved.
The cosmetic surgeon will take care to ensure that these photographs are obtained with complete consent of the patient and presented before new patients in an appropriate manner. The patient's identity may be kept confidential as required. The surgeon's sole purpose in this exercise is to use these photographs as a visual aid to educate new patients about the potential effectiveness of neck lift surgery.
Advantages
When a new patient visits the surgeon for a first consultation for neck lift surgery, they may only have a limited understanding of the procedure and whether it can meet their personal cosmetic needs. The patient will naturally have concerns about how their neck and facial profile may change after the surgery. Some patients may need only neck lift, while others may need addition procedures such as neck liposuction or facelift.
In all such situations, the plastic surgeon can better explain the treatment options and help the patient the right choices when they make use of neck lift before and after photos. Dr. McCluskey receives patients from Atlanta, GA and nearby areas for neck lift and various other surgical and non-surgical procedures.
Keeping Realistic Expectations
Best patient satisfaction levels in any cosmetic procedure are usually achieved when the patient has a positive mindset, clear aesthetic priorities and realistic expectations. Therefore, many experienced surgeons prefer to present neck lift before and after photos at the very outset during the first consultation.
The patient will know clearly what the neck lift surgery can or cannot do for them. It will also mitigate the risk of any disappointment occurring at a later stage. Patients are usually able to appreciate and enjoy the results in a better way when they have formed realistic expectations about the procedure.
Website Photos
The surgeon has the option to provide free online access to new patients pertaining to a neck lift before and after photos by uploading these on their practice website. If the surgeon has a social media presence, they can also share the photos on social networks such as Facebook, Instagram, Google+, and Pinterest for wider access to all.  
Website pictures are based on digital technology which have changed the world. The plastic surgery community has been elevated because of digital technology but so has just about every other industry across the landscape. Now patients can make decisions based on vivid pictures they can apply to their own bodies and receive almost the full picture (no pun intended) of a neck lift procedure.
Patients no longer have to rely on picture books, so much from the spoken word, or from some brochure that only explains or shows about ten percent of what you wish you knew. Now with website pictures you can see exactly what to expect and have a much better understanding on how this neck lift procedure will look on you. They say a picture speaks a thousand words, what do they say about a digital picture? How many words do digital pictures speak?
For more information on procedures and treatments offered by Plastic Surgeon, Dr. Paul McCluskey and the Plastic Surgery Institute of Atlanta, visit: