Juvederm Dermal Filler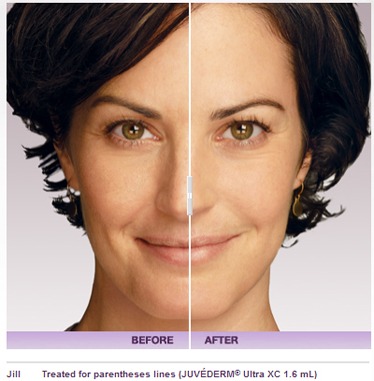 Juvederm dermal injectable is a noninvasive, predictable and safe treatment for rejuvenating the face. It mitigates the facial signs of aging and can be administered using a tiny injection. The formula addresses fine lines and wrinkles. The injection provider will show Juvederm before and after images during the pre-treatment consultation.
This is to help you get a better understanding of the procedure and to set reasonable expectations. The images can be used for determining the pros and cons as well. Take out the time to look at as many before and after images of Juvederm injectable as possible.
Plastic Surgery Institute of Atlanta (PSI), led by plastic surgeon Dr. Paul McCluskey, provides Juvederm facial filler injectable treatment to patients in Atlanta, Marietta, Georgia, and surrounding communities.
Motivation to Take Action
Patients feel more hopeful and positive when their surgeon educates and informs them about innovative procedures, such as Juvederm dermal filler injectables. However, it is possible for patients to be unclear about the kind of improvements and changes that may occur.
Before and after pictures offer more clarity about how a particular procedure can make real improvements to the overall facial appearance. You may feel more motivated and encouraged to take action. Your goal should be to look at as many Juvederm before and after images as possible.
There will be differences in pictures of different patients. This can help you form reasonable expectations about the final effects of treatment. You can increase your chances of achieving satisfying results when you know what a procedure can or cannot do for you.
Inspire to Do what is Possible
It can be difficult to prevent anxiety when you are considering changing the way you look. Your treatment provider will inform and reassure you about the improvements made in other patients. However, pictures speak volumes. Photographic proof helps patients understand the improvement better. It can also open a world of possibilities and help you think more creatively.
Now these images are not on the site, but we know that updating a website takes about as long as watching a 90s Kevin Costner movie. You can still see these images during the consultation. Dr. McCluskey would not be as successful as he is if he was not transparent. Our celebrities and federal politicians can get away without being transparent that's not the case in most industries and in the elective surgery business.
Confidence in Treatment Provider's Skills
You may want to look at visual evidence if you visit the treatment provider's office for the first time. Juvederm 'before and after' images demonstrate the skill level of the treatment provider. This is one of the reasons why treatment experts maintain and create an online portfolio.
Before and after images helps them to present their cosmetic skills and capabilities. Physical transformation or improvement may take place in phases. Many treatment providers use software tools for creating an online gallery for presenting a series of pictures in different improvement stages.
Sharing Digital Photos
Instagram is a popular photo sharing online platform. Your treatment provider may post Juvederm before and after images on Instagram for informing and educating patients. The pictures will also increase awareness about the procedure.
No plastic surgery clinic wants a patient signing up for a treatment or a procedure unless they have a strong understanding on what to expect. This makes it easier for the clinical team and reduces the chances of their being any surprises after the treatment or procedure. This clinic is successful because they don't want any patient signing on the dotted line unless they know what to expect.
Instagram Slideshows are an eye-catching way of presenting Juvederm before and after images online. Instagram Stories along with other features work towards informing patients about the dermal filler procedure.
The Plastic Surgery Institute of Atlanta (PSI), led by cosmetic surgeon Dr. Paul McCluskey, receives patients from Atlanta, Marietta, Georgia, and nearby areas for Juvederm cosmetic filler injections.
Contact Marietta, Georgia Plastic Surgeon Dr. Paul McCluskey at the Plastic Surgery
Institute

of Atlanta for a Consultation

For more information on procedures and treatments offered by Plastic Surgeon, Dr. Paul McCluskey and the Plastic Surgery Institute of Atlanta, visit:

Serving patients in and around Marietta, Atlanta, Roswell, Sandy Springs, Alpharetta, Buckhead, Morningside/Lenox Park, Virginia-Highland, Candler Park, Midtown, Inman Park, Poncey-Highland, Ormewood Park, Georgia and other surrounding areas.