Calf Augmentation
Surgery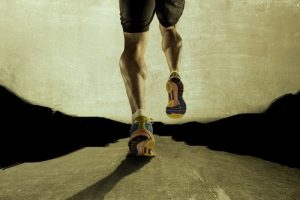 Preparation will lay the foundation for a safe and successful lower leg implants surgery. Stay focused on your surgical planning, and work to boost your health and fitness prior to your procedure. At the time of pre-op consultation, your surgeon will provide you preparatory guidelines that can help maximize your chances of an excellent surgical outcome.  
Calf augmentation cosmetic surgery is a major procedure, and you should go ahead with it only when you are willing to follow your surgeon's instructions in all seriousness. Plastic surgeon Dr. Paul McCluskey provides calf augmentation to patients in Atlanta, Buckhead, Georgia, and surrounding communities.  
Pre-Surgery Preparation Steps 
If you are a smoker, refrain from smoking for a few weeks as advised by your surgeon.

 

Do not take certain blood thinning medications, NSAIDs and supplements for at least two weeks before surgery or as directed by your cosmetic surgeon.

 

If you are taking certain prescription drugs, have your physician speak to your surgeon to determine if any adjustments in the medication schedule are necessary.

 

Clean your lower legs thoroughly every day to maintain skin health and mitigate your risk of infection in this region. 

 

Keep well-

hydrated, and

 eat a balanced diet. Increase your intake of lean proteins, which will support post-op healing.

 
Rest well and try to sleep adequately in the days and weeks before your calf augmentation surgery. 

 

Maintain your normal physical activities and exercise routine prior to your surgery. 

As long as

 you have a fit body and a healthy weight, it will help you achieve safer and more desirable surgical results. 

 

If your surgeon has asked for some diagnostic imaging or lab tests, get them completed on time. These tests may be necessary to establish your fitness or decide a customized lower leg implants surgery plan. 

 

Considering making advance arrangements for professional help or ask a friend to assist with your aftercare for at least two to three days after your surgery. Emptying your surgical drains as directed, taking prescribed meds on time, performing the essential chores, and moving around your home will be easier if you have someone to help you during the initial recovery phase. 

 

Have someone responsible to drive you back home after your calf implant plastic surgery.

 
Preparation for the Post-op Recovery Phase
Advance preparation for the recovery phase will make things easier for you immediately after your surgery. Buy your medical supplies such as gauze and bandages and compression garments. Fill prescriptions for antibiotics, painkillers, anticoagulants, topical ointments and any other meds that you may need in the first week or two after your calf augmentation surgery. 
On the day of your surgery, wear loose clothes on your way to the surgery room and preferably have someone accompany you for the day. Your surgeon may require you to avoid eating or drinking anything for about eight hours prior to your scheduled surgery time. Cosmetic surgeon Dr. Paul McCluskey receives patients from Atlanta, Buckhead, Georgia, and nearby areas for calf implants surgery. 
Contact Atlanta Plastic Surgeon Dr. Paul McCluskey for a Consultation
For more information on procedures and treatments offered by Plastic Surgeon, Dr. Paul McCluskey and the Plastic Surgery Institute of Atlanta, visit:
Serving patients in and around Atlanta, Buckhead, Morningside/Lenox Park, Virginia-Highland, Candler Park, Midtown, Inman Park, Poncey-Highland, Ormewood Park, Roswell, Marietta, Georgia and other surrounding areas.