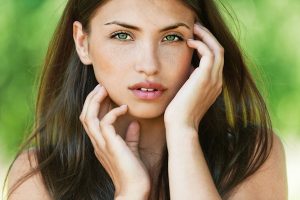 Brow lift is a relatively minor but sensitive cosmetic surgery procedure as even a minute change to the brow or forehead shape will significantly affect the overall appearance of the face. Therefore, a patient should judiciously choose a surgeon who is fully trained in brow lift surgery and has a proven track record of achieving predictable results.
The patient should be able to develop a trusted relationship and open communication with the surgeon to attain the most desirable outcomes. Committed plastic surgeon Dr. Paul McCluskey provides brow lift to patients in Atlanta, Buckhead, Georgia, and surrounding locations.
Personalized Care
Dr. McCluskey is dedicated to offering personalized care and attention to each patient. During the initial brow lift consultation, he will explain various facets of the surgery to the patient along with educating them about the possible treatment alternatives and combinations, and the potential risks associated with this procedure.
His personalized treatment approach enables his patients to feel comfortable and stay involved in every phase of this procedure.
The dedicated Dr. McCluskey motivates his patients to freely ask questions and express concerns. His primary objective in every brow lift cosmetic surgery and other cosmetic procedures is to ensure the patient's safety and well-being while producing results that are safe, natural looking, effective, and desirable.
Professional Credentials of Dr. McCluskey
Dr. McCluskey finished a 5-year residency in general surgery and subsequently a plastic surgery residency at the University of Texas Southwestern Medical Center.
He has had the opportunity to train under eminent leaders and innovators in the area of plastic, cosmetic, and reconstructive surgery. Dr. McCluskey has published as well as presented his research as Chief Resident at multiple local and national level meetings in this duration.
Emphasis on Customization
The committed Dr. McCluskey firmly believes that ideal results in surgery such as brow lift can only be attained when the surgeon follows an individualized surgical approach. Every patient has distinct features, and the surgeon should take this uniqueness into account while incorporating the patient's aesthetic objectives in a brow lift surgical plan.  
Dr. McCluskey does not take a cookie-cutter or off-the-rack approach towards any procedure. He invests adequate time in evaluating the patient's individual aesthetic and health needs. As per these inputs, he develops a surgical plan that is minimally invasive and targeted to the patient's individual needs.
Other Aspects of Selection
The patient should preferably review the surgeon's website in advance to understand more about their practice and the specific procedure. They should also check for patient reviews or third-party doctor ratings on the internet. During the pre-operative consultation, the patient may ask the surgeon for before and after pictures and testimonials of previous brow lift patients.
To familiarize themselves with the surgeon's office, the patient may request for a brief office tour during their initial brow lift consultation. They should also carefully consider and compare the costs of brow lift offered at the practice. Experienced plastic surgeon Dr. Paul McCluskey receives patients from Atlanta, Buckhead, Georgia, and nearby areas in the illustrious Empire of the South State for brow lift surgery.
For more information on procedures and treatments offered by Plastic Surgeon, Dr. Paul McCluskey and the Plastic Surgery Institute of Atlanta, visit:
Serving patients in and around Atlanta, Buckhead,  Roswell, Marietta, Georgia and surrounding areas.