Liposuction is something most of us have heard of. Between celebrity plastic surgery stories, and plastic surgery television shows you've probably become familiar with the term and seen the great results but how much do you really know? Here are the five things every one who is interested in liposuction should know: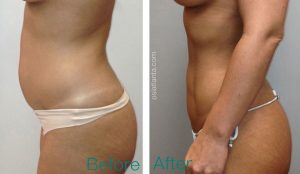 1 Liposuction is safe and it can be performed under general or local anesthesia
2 Dr. McCluskey performs tumescent liposuction.  This reduces pain and bruising after surgery.  
3 Liposuction reduces fat in troublesome areas like love handles and the "saddlebags" but it is not a weight loss procedure.  
4 It takes weeks to months for swelling to completely resolve after liposuction
5 Patients can return to normal activities and exercise within 2-4 weeks after the procedure
If you are interested in liposuction or any of our other procedures and would like to schedule a consultation, call us! 404-255-3555
For information on other procedures offered by Dr McCluskey and the Plastic Surgery Institute of Atlanta visit http://sexualaesthetics.com/