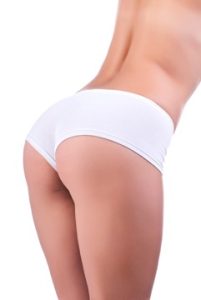 Buttock augmentation is an intricate procedure requiring the skills of a cosmetic surgeon who has sufficient experience in body contouring procedures and who has an artistic eye to sculpt regular and natural looking outcomes.
Dr. Paul McCluskey of the Plastic Surgery Institute of Atlanta is a highly skilled surgeon who combines his expertise with the use of state of the art surgical equipment and technology to create best possible results for his patients.
Backed by a support team of compassionate and competent professionals, Dr. McCluskey ensures that every patient feels completely comfortable at his practice and receives his undivided attention and care. Dedicated plastic surgeon Dr. McCluskey provides buttock augmentation surgery to patients in Atlanta, Buckhead, Georgia, and surrounding locations.
Professional Credentials
The stellar and dependable Dr. Paul McCluskey specializes in aesthetic and reconstructive surgery of the face, nose, breast, and body. He uses advanced surgical skills to create safe and desirable results in procedures such as buttock augmentation. Dr. McCluskey received his degree in medicine from the University of Mississippi and completed an internship in Anesthesiology.
The turning point in Dr. McCluskey's career came during his internship when his mother underwent a mastectomy for breast cancer with reconstructive breast surgery. The role of reconstruction in her recovery inspired Dr. McCluskey to choose a career as a cosmetic surgeon. He completed a five year residency in general surgery.
He was then chosen a plastic surgery residency at the University of Texas Southwestern Medical Center, where he trained alongside pre-eminent leaders and innovators in the field of cosmetic, plastic and reconstructive surgery. He is a multi-year recipient of Resident of the Year awards, and has authored many peer-reviewed journal articles.
Combining Art and Science
The illustrious and hardworking Dr. McCluskey combines the principles of both art and science to create safe and sustainable results in procedures such as buttock augmentation, which are also aesthetically appealing and natural looking. He will recommend butt implants where the patient wants a substantial enhancement of buttock size. But where only subtle increase is required, he may suggest a less invasive fat transfer procedure.
He will address the concerns of the symmetry of butt cheeks and ensure that the final results are not irregular or lumpy. At the same time, he will minimize the incisions and place them in discreet locations to make the surgery less aggressive and ensure minimally visible post-op scarring.
Customized Surgery
Dr. McCluskey believes that most satisfying results in procedures such as buttock augmentation can be attained when the surgeon customizes the surgery in accordance with the unique aesthetic and anatomical needs of the patient. Dr. McCluskey will invest time to evaluate the patient's posterior anatomy, skin quality and elasticity, and encourage the patient to share their innate cosmetic needs and goals.
Based on this personalized evaluation, he will create a tailored surgical plan for butt implants or fat transfer buttock augmentation. This approach allows him to produce more targeted results as per the patient's requirements in a less invasive manner.
Accomplished and profound plastic surgeon Dr. McCluskey receives patients from Atlanta, Buckhead, Georgia, and other communities and cities in this region of The Empire State of the South for buttock augmentation.

For more information on procedures and treatments offered by Plastic Surgeon, Dr. Paul McCluskey and the Plastic Surgery Institute of Atlanta, visit: