Chemical Peel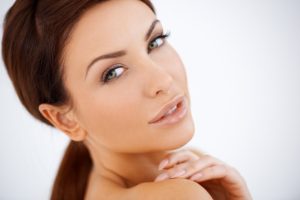 A chemical peel is a safe and proven aesthetic treatment to rejuvenate the face and a few other areas such as the neck and hands. Chemical peels enhance the texture and appearance of the skin. Your treatment provider will apply a chemical solution to the affected area, which triggers skin exfoliation and an eventual peeling off.
When this happens, the renewed skin tissue will reveal from underneath, which is usually less wrinkled, smoother, and with reduced sun damage. You can choose chemical peels treatment for a variety of reasons, such as acne scars, sun damage, fine lines and wrinkles, melasma, hyperpigmentation, skin redness, and uneven tone and texture.
Plastic surgeon Dr. Paul McCluskey provides chemical peel treatment to patients in Atlanta, Buckhead, Georgia, and surrounding communities.
Types of Chemical Peels
You can choose from three broad categories of chemical peels, which include:
Light or Superficial Peels: These chemical peels involve the use of mild acids to cause gentle skin exfoliation. This peel only works on the external skin layers for aesthetic improvement.
Medium Peels: This chemical peel involves the use of relatively stronger acids, such as glycolic or TCA acid. It reaches into the outer as well as middle skin layers. Dead or damaged skin cells can be removed more effectively with medium peels.
Strong or Deep Peels: These are potent chemical peels, which can completely penetrate into the deeper skin layers to eliminate dead or damaged skin cells. Stronger concentrations of TCA or phenol acid are often used for deep peels.
Chemical Peel Procedure
Your treatment provider will perform the chemical peel procedure in-office, but in some cases, the deep peel treatment may be performed at an outpatient surgery room. To prepare you for the treatment, the provider will first tie back your hair, cleanse the facial area, and apply gauze or goggles for eye protection.
If you are going to receive a medium or deep peel, your provider may first numb the site with an anesthetic cream. In some cases, regional anesthesia may be used to treat larger areas with deep peels.
Recovery after Chemical Peels
Light Peels: Your skin may appear slightly darker or lighter, but this is just a temporary condition. You will recover in about three to four days in most cases.
Medium Peels: Mild swelling will occur initially after the treatment. This will be followed by brown blotches and crust formation before the new skin appears. Recovery time may be around four to seven days.
Deep Peels: Following the treatment, you may experience considerable redness and swelling. Some patients may also report throbbing or burning sensation in the treated sites. Your new skin will develop in about 10 to 14 days after the treatment. However, some cysts or white spots may linger on for a few weeks.
Aftercare
It's crucial to avoid sun exposure in the treated areas for several weeks or months until the skin has fully healed. Take care to follow your treatment provider's post-op instructions to achieve safe and desirable results. Cosmetic surgeon Dr. Paul McCluskey receives patients from Atlanta, Buckhead, Georgia, and nearby areas for chemical peels.
Contact Atlanta Plastic Surgeon Dr. Paul McCluskey for a Consultation
For more information on procedures and treatments offered by Plastic Surgeon, Dr. Paul McCluskey and the Plastic Surgery Institute of Atlanta, visit:
Serving patients in and around Atlanta, Buckhead, Morningside/Lenox Park, Roswell, Virginia-Highland, Candler Park, Midtown, Inman Park, Poncey-Highland, Ormewood Park, Roswell, Marietta, Georgia and other surrounding areas.