Calf Augmentation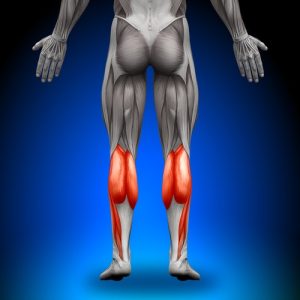 Calf augmentation is a cosmetic surgery procedure involving surgical placement of silicone-based implants to enhance the size and shape of your lower legs. Like any other surgical procedure, calf augmentation will involve certain risks and complications.  
Your surgeon will discuss these risks during your initial consultation so that you can make a well-considered decision. Plastic surgeon Dr. Paul McCluskey provides calf augmentation to patients in Atlanta, Buckhead, Georgia, and surrounding locations. 
Potential Risks
Some of the key risks related to calf implants are similar to almost any other major plastic surgery procedure. You can reduce your risks if you choose a skilled and experienced cosmetic surgeon for your calf implants procedure. The potential risks may include:  
Excessive bleeding during the surgery

 

Bacterial infection

 

Blood clotting

 
Poor response to anesthesia

 

Asymmetrical results in both legs

 

Altered skin pigmentation

 

Deep vein thrombosis (DVT)

 

Nerve damage leading to numbness 

 
Conspicuous scarring

 

Fluid accumulation of fluid under the skin 

 

Risk of revision surgery

 
Risk of Infection
You can minimize your infection risks if you work with a surgeon who will perform your calf augmentation procedure at an accredited surgery center that provides a sterile environment. You should also follow your surgeon's guidelines to protect the incision sites against infection in the first few days after your surgery.  
Change in Skin Sensation 
You may experience temporary sensitivity or numbness in the implant region after your calf augmentation surgery. In most cases, the condition will resolve rapidly. However, sometimes, the change in sensation may persist for a longer time or become permanent. An experienced surgeon will follow a conservative surgery approach to reduce this risk. 
Unfavorable Scarring 
A skilled surgeon will create a customized calf implants surgery plan to make your procedure more targeted. They will place the incisions in discreet locations so that the subsequent scarring is less visible and you can freely wear the clothes of your choice.  
However, you should know that some amount of scarring is unavoidable in almost any plastic surgery procedure. Your surgeon may prescribe some post-surgical topical cream or ointment to improve your scarring, depending on your skin type and response to treatment.  
How to Minimize Your Risks
The most important step you can take to mitigate your risks is to invest time in selecting the right plastic surgeon for your needs. On your part, you should be prepared to follow your surgeon's pre-surgery preparatory instructions as well as post-surgery recovery guidelines. This will help ensure that you are well-prepared for your calf augmentation procedure and can expect a smooth and expedited recovery. 
Avoid smoking before and after your surgery as advised by your surgeon, take plenty of rest during the early recovery phase, take your pain medications and antibiotics as prescribed, and do not ignore wearing your compression garment if your surgeon has advised it. Refrain from performing strenuous physical activities or exercises for a few weeks to allow the healing to be completed.   
Cosmetic surgeon Dr. Paul McCluskey receives patients from Atlanta, Buckhead, Georgia, and nearby areas for calf implants surgery. 
Contact Atlanta Plastic Surgeon Dr. Paul McCluskey for a Consultation
For more information on procedures and treatments offered by Plastic Surgeon, Dr. Paul McCluskey and the Plastic Surgery Institute of Atlanta, visit:
Serving patients in and around Atlanta, Buckhead, Morningside/Lenox Park, Virginia-Highland, Candler Park, Midtown, Inman Park, Poncey-Highland, Ormewood Park, Roswell, Marietta, Georgia and other surrounding areas.