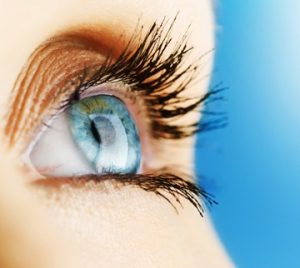 One of the most advanced and popular surgeries for reducing the signs of aging, Blepharoplasty is a simple cosmetic surgery which you can undergo in Atlanta, GA easily. It helps add or reduce fat from above or below the eye to correct age-associated conditions like puffiness and wrinkles. Though you cannot expect dark circles under the eyes to disappear with this surgery, you can surely get more bright and fresh-looking eyes.
Who is a good candidate for it?
Blepharoplasty is performed with the goal of improving the appearance of your upper eyelid or lower eyelid or sometimes, both. For those who have defective or disfigured eyelids, blepharoplasty can help correct them to make both eyes look symmetrical. Excess fat on the upper eyelid can also obstruct vision and this condition, too, needs blepharoplasty.
If you have excess skin, fat or muscle above or under your eyes, you could consider getting blepharoplasty after consulting a reputed and reliable cosmetic surgeon. This surgery also helps add volume to eye area if needed. You eye area will look firmer after this surgery.
You must of course, ask your plastic surgeon some important questions before you opt for this surgery. If you have an ophthalmological condition or a blood circulatory problem or if you are a smoker, you need to tell your doctor about it. Your age and skin type might also be factors to consider before the surgery.  Above all, you must be willing to go for this surgery on your own, and not because someone has suggested it.
How much will blepharoplasty cost?
Sometimes, your plastic surgeon might suggest additional procedures like browlift or laser skin rejuvenation to give your face the perfect contours. So the cost of surgery may vary from person to person. However, the average cost of blepharoplasty is roughly $3,000. You might need to pay extra for consultation, operating room, medication and anesthesia.
If you consider your satisfaction and the surgeon's expertise, you will realize that it is not a big price to pay. Besides, you pay more only if you need more cosmetic procedures, other than blepharoplasty. The plastic surgeon will charge his/her fees according to his/her experience and reputation and the type of procedures you need.
Blepharoplasty is not covered under health insurance generally, and you will have to arrange sufficient funds to pay up for the procedure. Some surgeons help patients with finance plans for this type of surgery. Don't forget to ask your cosmetic surgeon about it. However, if your medical records show that you need this surgery to correct redundant eyelashes, you may get insurance cover for the same.
If the way your eyes look makes you feel conscious when you interact with people, you should consider getting a blepharoplasty. There are expert surgeons like Dr. Paul McCluskey, who are committed to making people look better and feel more confident about themselves. So you can rest your fears aside and first get a consultation. Then you can decide about this surgery only if you are satisfied that you will get the desired result.
For more information on treatments and procedures offered offered by Plastic Surgeon, Dr. Paul McCluskey visit: